by all_powerful_Oz —
last modified

20 Feb, 2018 08:00 PM
Cool in the Hot Seat: Facilitating Groups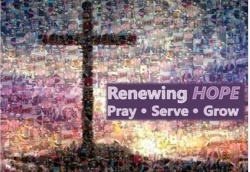 At their best groups can be energising, creative and nurturing spaces. At their worst they can be dull, unproductive, undermining and even threatening experiences. The quality of the group experience is often determined by the skill and ability of those who facilitate them. This workshop introduces participants to the basic skills required to facilitate groups confidently.

Some of the areas we will look at will be: understanding groups and how they function, establishing an atmosphere of cooperation and collective ownership, understanding power in groups, and dealing with conflict.

Keith is Scholar in Residence at Sarum College where he was previously the Principal. Before that, he was Director of Ministry in the Diocese of Oxford. He is an experienced trainer and facilitator specialising in leadership development.

Course details
Where

Dinton Village Hall

When

10:00 - 16:00, Tuesday 20 February 2018

Led by

Keith Lamdin

Course suitable for

All

Course category

CMD

Department

Discipleship & Training

Availability

Bookings closed

Cost per place

FREE

Booking deadline

Friday, 16 February 2018, 12:00am
Login/Sign-up to book this course ›
The booking deadline has passed for this course, so you cannot now make a booking.