Planning and leading worship in a secondary school (WILTON)
Does worship in your school make a difference to your young people? How can you adjust your planning to develop staff confidence, enabling worship to impact on all? Offered as Gifted Core Foundation Provision - FREE to attend for Church schools/academies.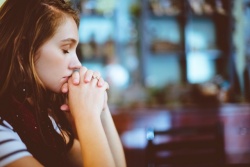 In secondary/middle schools collective worship is one of the most common areas for improvement from SIAMS inspections across the Diocese. This course explores the most effective, creative and manageable approaches for planning and implementing daily acts of worship that have impact on the lives of young people and their school communities.

The session will look at the following:

Using SIAMS as a tool to inform planning
Explore approaches to planning and organising worship in your school to meet the statutory requirements
Planning acts of worship that are relevant and have impact for the young people you serve
Supporting and enabling your colleagues in delivering worship
Opportunity to plan acts of worship for a year across your school
Explore resources that are available and develop new ones

The intended outcomes are:

All participants more confident in planning and resourcing acts of worship which will have impact on young people and the wider school community
Participants will have clarity about SIAMS expectations for acts of worship to inform planning
All participants will be enabled to support their schools and colleagues in meeting statutory requirements


Course details
Where

The Diocesan Education Centre, Wilton SP2 0FG

When

14:00 - 16:30, Thursday 29 June 2017

Led by

Heather Waldsax, an experienced secondary practitioner and leader with a specialism in this area

Course suitable for

Secondary Collective Worship Coordinators (in VC and VA middle & secondary schools/academies)

Course category

RE, Collective Worship & SMSC

Department

School/Parishes

Availability

Bookings closed

PSA cost

This training is offered as gifted, Core Foundation Provision and is free to attend for all Church schools and academies. Non church schools and academies may attend, for which the cost is £75.00 + VAT (payable by invoice, which will be raised at the time of booking and sent to the school/academy).

Booking deadline

Wednesday, 28 June 2017, 12:00am
Login/Sign-up to book this course ›
The booking deadline has passed for this course, so you cannot now make a booking.