by all_powerful_Oz —
last modified

21 Feb, 2018 10:00 PM
The Role of Clergy in School Governance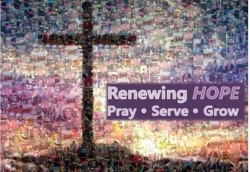 As ex-officio governors, foundation governors, school chaplains, Chairs of PCCs and even Chairs of Governors, clergy often take up positions of huge responsibility in support of our church schools. This presents both massive opportunity and considerable challenge. Maintaining a healthy distinction across numerous roles involves having a clear understanding of how the various possible roles interrelate and discerning where you, as a clergy person, can be most effective. This session will focus on:

• Understanding the role of governors and foundation governors including that of the ex officio
• Key opportunities and challenges facing all schools/academies
• How to support and challenge a school/academy
• The SIAMS church school inspection process, Ofsted and the role of the Regional Schools Commissioner
• Addressing relationships with Chair of Governors, Chair of PCC and other church school stakeholders
• Looking at SDBE appointment policy and governor recruitment and strength challenges
• A brief look at the current educational landscape

Dan is a foundation governor, Deanery lay chair, PCC member, and the Foundation Governor Adviser for the Diocesan Board of Education. He was also until recently Chair of a multi-Academy Trust made up of three church schools and is now the SDBE Corporate Member for this Trust.

Course details
Where

Diocesan Education Centre, Wilton, SP2 0FG

When

09:30 - 13:00, Wednesday 21 February 2018

Led by

Dan Roberts

Course suitable for

OM

Course category

CMD

Department

Discipleship & Training

Availability

Bookings closed

Cost per place

FREE

Booking deadline

Wednesday, 14 February 2018, 12:00am
Login/Sign-up to book this course ›
The booking deadline has passed for this course, so you cannot now make a booking.