Church School Self Evaluation (for schools which are due to have a SIAMS Inspection before September 2018)
If your SIAMS Inspection is due in 2017-2018, do you feel well prepared? Do you need time to reflect on your SIAMS self-evaluation document and to work with diocesan advisers in preparing this? If so then this is the course for you!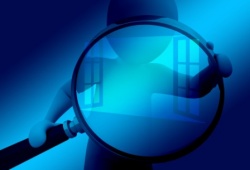 The day will have a workshop approach, considering each section of the SIAMS framework in turn. There will be opportunities to:

• Consider the most probable issues that your
self-evaluation would lead an inspector to explore
• Focus on evaluative statements of the impact of your work
• Identify the most effective ways of using a range of school self-evaluation strategies to support your evidence base
• Clarify strengths and areas for development in each section, ensuring the correct links can be made to school development planning
• Understand the transformational power of using the SIAMS framework with staff and governors
• Take account of the most recent guidance

The intended outcomes are:

• Develop your church school self-evaluation processes and judgements on impact
• Be well prepared for SIAMS inspection
• Be able to use church school self-evaluation as a transformational tool to improve school effectiveness


Course details
Where

The Diocesan Education Centre, Wilton SP2 0FG

When

09:00 - 16:00, Tuesday 17 October 2017

Led by

Mandy Christopher, Assistant Director of Education and Neil Revell, Lead School Effectiveness Adviser & Challenge and Support Partner

Course suitable for

Headteachers, Deputy Headteachers, Heads of School, CEOs (Governors and RE Leaders are very welcome but we would always recommend they come with one of the SLT, and not on their own)

Course category

Leadership - Headteachers & Governors

Department

School/Parishes

Availability

Bookings closed

PSA cost

PSA cost:1 credit per delegate, NON PSA cost: £120+ VAT per delegate

Booking deadline

Monday, 16 October 2017, 12:00am
Login/Sign-up to book this course ›
The booking deadline has passed for this course, so you cannot now make a booking.