by all_powerful_Oz —
last modified

19 Sep, 2017 08:00 PM
Cool in the Hot Seat Wilts
Chairing Meetings Excellently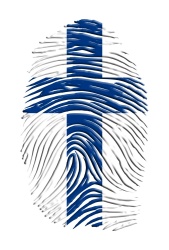 'Any committee that is the slightest use is composed of people who are too busy to want to sit on it for a second longer than they have to'. Katharine Whitehorn

How do you run meetings that know what they are for and achieve their task, and where things are known by the end of the meeting that were not known at the beginning? And what happens when there is conflict or inertia? The role of the chair is key.

Chairing Meetings Excellently is a one day course for people wanting or needing to improve their chairing skills. It will equip participants to be clear about how

• the simplest learning from coaching can transform meetings
• to chair effectively and get things done
• to manage behaviour

By the end of the day you`ll have some more tools in your kit to manage process, task and behaviour.

3D is a small community of experienced coaches and trainers established in 1999. We are structured as a public benefit company. Most of our work is commissioned by organisations. We run a handful of open programmes each year to meet the needs of independent coaches, smaller organisations and sole traders.

Course details
Where

Kennet Valley Village Hall SN8 4EL

When

10:00 - 16:00, Tuesday 19 September 2017

Led by

Claire Pedrick

Course suitable for

OM LM Other

Course category

CMD

Department

Discipleship & Training

Availability

Bookings closed

Cost per place

FREE

Booking deadline

Friday, 15 September 2017, 12:00am
Login/Sign-up to book this course ›
The booking deadline has passed for this course, so you cannot now make a booking.