by all_powerful_Oz —
last modified

06 Jun, 2018 10:00 PM
Good Church Photos with Your Phone
Getting great images with your phone - in all conditions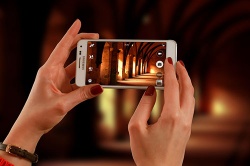 Most of us carry phones with us that have a good quality built-in camera; yet, results in and outside churches can be disappointing - dark, blurred or silhouetted shots. Yet, you don`t need to be a pro to take great shots nearly every time. Gerry Lynch will teach you how to look for the light, avoid blurs and create images of your church as a happy and welcoming community.
Course details
Where

St John's Parish Rooms, Long Street, Devizes, SN10 1NP

When

19:00 - 21:00, Wednesday 6 June 2018

Led by

Gerry Lynch

Course suitable for

All

Course category

Other Training

Department

Discipleship & Training

Availability

Bookings closed

Cost per place

FREE

Booking deadline

Tuesday, 5 June 2018, 12:00am
Login/Sign-up to book this course ›
The booking deadline has passed for this course, so you cannot now make a booking.