CANCELLED: Governors role in Self Evaluation of your Church School (WILTON) Morning session
Self-Evaluation of your church school … sharing expectations and empowering with examples! Great especially if you are preparing for SIAMS within the next three years!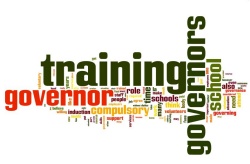 The role and impact of Foundation Governors in self-evaluating the work of their church school is very important. Reviewing this is a key element in SIAMS Inspections. This course will explore effective, tried and tested ways in which governors do get engaged in this process leading to high-quality practice

The intended outcome is for delegates to understand their roles and responsibilities in self-evaluating their church school, and to have a number of proven models upon which to base their self-evaluative responsibilities

Please stay for a light lunch at the end of the session
Course details
Where

The Diocesan Education Centre, Wilton SP2 0FG

When

09:00 - 12:00, Tuesday 13 March 2018

Led by

Neil Revell, Lead School Effectiveness Adviser & Challenge and Support Partner

Course suitable for

Foundation Governors in church schools/academies

Course category

Leadership - Headteachers & Governors

Department

School/Parishes

Availability

Bookings closed

PSA cost

PSA: 1 PSA Credit per delegate, NON PSA: £120 + VAT per delegate

Booking deadline

Monday, 26 February 2018, 12:00am
Login/Sign-up to book this course ›
The booking deadline has passed for this course, so you cannot now make a booking.