by all_powerful_Oz —
last modified

10 May, 2018 10:00 AM
Professional Volunteer Listening Practice (Module 3)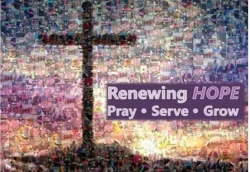 Established in 1983 by Bishop Morris Maddocks, Acorn has been at the forefront of providing people, regardless of their circumstances, background or life choices, with the opportunity to experience the `shalom' – a life-encompassing peace – that is at the heart of the Christian message. As one aspect of this work, Acorn offers training in the essential areas of Healing, Reconciliation and Listening.

Many of us today have discovered for ourselves the difference it makes when someone really listens to us. Being well listened to can be a life-changing experience, and yet sadly also one that is comparatively rare in our busy world.

Professional Volunteer Listening Practice is the third module in the Acorn Listening pathway, building on the skills acquired in Module 1 (Effective Listening Practice) and Module 2 (Applied Listening Practice). This next step in the pathway equips delegates to listen safely in a formal one to one setting. We consider what is good and safe practice shaped through biblical understanding. The full Acorn paradigm will be revisited with an assessment undertaken by Acorn providing the assurance of authorized listener accreditation. It is essential to have completed Modules 1 and 2 before undertaking Module 3.

Cecil has been supporting The Listening Place, and Acorn Training Courses since he officially retired from full time ministry about 7 years ago. Prior to that he ministered in Methodist Circuits in the Midlands, in Africa, and has been a Franciscan friar. Currently he is caring for a Methodist church family in Downton. Julia is a lay preacher of the Methodist Church and a founder member of The Listening Place in Salisbury. She has 15 years' experience of Listening and training people on Acorn Courses in a variety of locations.

Course details
Where

Salisbury Methodist Church, St Edmund's Church Street, Salisbury, Wiltshire, SP1 1EF

When

10:00 - 16:00, Saturday 19 May 2018

Led by

Cecil King and Julia Walters

Course suitable for

LPA

Course category

CMD

Department

Discipleship & Training

Availability

Bookings closed

Cost per place

FREE

Booking deadline

Saturday, 19 May 2018, 12:00am
Login/Sign-up to book this course ›
The booking deadline has passed for this course, so you cannot now make a booking.