PSA SUBSCRIPTION COURSE: * School Leaders - How Deeply Christian Is Your School? - 27/01/2021
This course is designed to provide an opportunity for you to evaluate, reflect and consider what a deeply Christian looks like and what further steps you could take to more fully realise this potential for your school.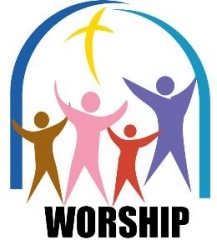 The course will be inspired by a reflection on the Church of England Vision for Education and the articulation within of what a deeply Christian school is. We will cover this in 5 discrete sections.
"Parents who send their child to a school formed around this vision will not be disappointed as they discover an education that embraces excellence and academic rigour within the wider framework of spiritual, physical, intellectual, emotional, moral and social development and enables their children to flourish. We want pupils to leave school with a rich experience and understanding of Christianity, and we are committed to offering them an encounter with Jesus Christ and with Christian faith and practice that enhances their lives."

The course will be virtual via Zoom and joining details will be provided after the deadline date.
Course details
| | |
| --- | --- |
| Where | Virtual - via Zoom |
| When | 09:00 - 16:00, Wednesday 27 January 2021 |
| Led by | Dan Roberts Foundation Governance and Academy Trusts Adviser |
| Course suitable for | School Leaders, Governors, School Admin and Clerks to Governors |
| Course category | Leadership - Headteachers & Governors |
| Department | School/Parishes |
| Availability | Bookings closed |
| PSA cost | PSA Rate: FREE to PSA subscribed schools Standard Rate: £150 + VAT |
| Booking deadline | Wednesday, 20 January 2021, 12:00am |
Login/Sign-up to book this course ›
The booking deadline has passed for this course, so you cannot now make a booking.