PLEASE NOTE THIS TRAINING HAS BEEN CANCELLED. SMSC: What the inspector is looking for
To address the increased profile of SMSC by DFE and Ofsted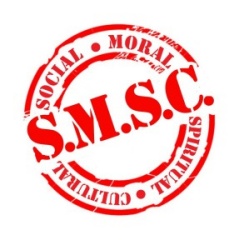 Do you and your staff have a shared understanding of each area of SMSC? Do your children experience an effective progression in their learning opportunities in these areas as they move through your school? Would you like practical ideas to develop this and your evaluation of the impact for children? Are you confident you meet the Ofsted and SIAMS requirements in this area?

The course will enable you to develop a definition for each area, both for yourself and staff. It will explore ideas to ensure continuity, progression and impact in these areas for children and young people as well as practical ideas for implementation and evaluation.

A light lunch and refreshments are provided.
Course details
Where

The Diocesan Education Centre, Wilton SP2 0FG

When

09:00 - 15:30, Tuesday 22 May 2018

Led by

Mandy Christopher, Assistant Director of Education

Course suitable for

Headteachers, Senior Leadership team, CEOs of MATS, SMSC Leaders, RE Leaders

Course category

RE, Collective Worship & SMSC

Department

School/Parishes

Availability

Bookings closed

PSA cost

PSA Cost: 1 credit per delegate NON PSA Cost: £120 + VAT per delegate

Booking deadline

Monday, 21 May 2018, 12:00am
Login/Sign-up to book this course ›
The booking deadline has passed for this course, so you cannot now make a booking.