Spire: Reaching your community - Old hands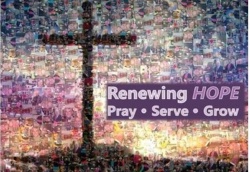 Everything we do, as ministers and as the Church, depends on great communication but what demographic are we addressing and how can we best engage? This is a chance for those who are involved in outreach in our churches to learn from the 'pros'. Try your hand at both audio and video presentation and receive tips and feedback. We are offering two workshops to suit different levels of experience, Dorset folk equally welcome:

Complete beginners
Thursday 4 April 10 am – 1 pm

Old hands
Wednesday 11 September 10 am – 1 pm

Spire FM is the No.1 radio station for South Wiltshire and West Hampshire, broadcasting Proper Local Radio from City Hall, Salisbury. Ceri Hurford-Jones has been its Director for 21 years. He is a member of St Laurence's Church, Downton, and a Lay Canon of Salisbury Cathedral.

Course details
Where

Spire FM, City Hall, Salisbury, SP2 7TU

When

10:00 - 13:00, Wednesday 11 September 2019

Led by

Ceri Hurford-Jones

Course suitable for

OM, LM, All

Course category

CMD

Department

Discipleship & Training

Availability

Places available

Cost per place

FREE

Booking deadline

Tuesday, 3 September 2019, 12:00am
Login/Sign-up to book this course ›