by all_powerful_Oz —
last modified

15 Nov, 2017 10:00 PM
Understanding your Context
Doing Mission at the Local Level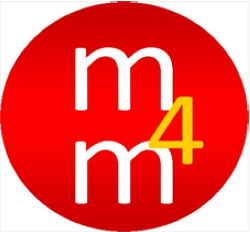 Successful fresh expressions and mission initiatives begin with Christians listening both to God in prayer and to the people in the community they feel called to serve. This process allows them to find contextual ways to love and serve the people around them, a more effective approach than simply taking an off-the shelf model of mission and launching it at their unsuspecting parish.

Who lives in your community and what are their needs? Do you live in a village with a predominantly elderly population, or are you in a more urban setting with a high influx of people commuting in to work? What do the community gatekeepers such as local councillors, shop-keepers or residents associations see as the gaps in provision?

This course will help you through this process of discernment, and will allow time for you to reflect on your own context. You will be equipped to listen missionally, ensuring that any subsequent initiative is genuinely rooted in the needs of your community.

Phil is soon to become rector of the Avon River Team. Paul is pioneer minister with Poole Missional Communities in an inner-city urban setting with large-scale new housing developments. Both are Fresh Expression Associates.

Course details
Where

Dinton Village Hall SP3 5EB

When

13:00 - 16:00, Wednesday 15 November 2017

Led by

Philip Bromiley and Paul Bradbury

Course suitable for

OM LM LPA LWL Other

Course category

CMD

Department

Discipleship & Training

Availability

Bookings closed

Cost per place

FREE

Booking deadline

Tuesday, 14 November 2017, 12:00am
Login/Sign-up to book this course ›
The booking deadline has passed for this course, so you cannot now make a booking.