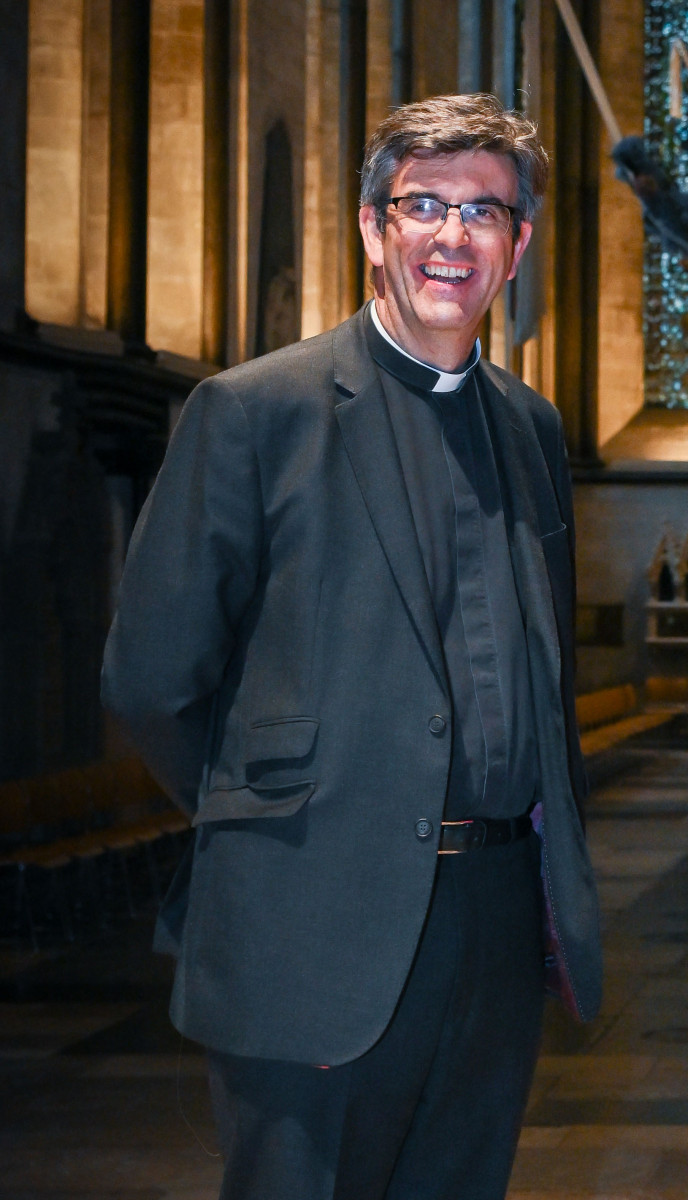 The Very Revd Nick Papadopulos, The Dean of Salisbury, will give an address at a ceremony to mark 'The Palestinian Nakba'.
Christians, Muslims and Jews will gather to remember the Palestinian catastrophe – known as The Nakba – at the Quaker Meeting House in Salisbury on 15 May, the date where Palestinians all over the world mark the day when they were driven from their homes.
A Jewish activist will take part alongside Muslims and Christians from Palestine, whilst Canon Jonathan Herbert from Hilfield Friary, and Diocesan Chaplain to Gypsies, Roma and travellers will lead the service.
Jonathan welcomes Dean Nick's participation in the event, adding: "The Dean led a pilgrimage to the Holy Land last year," where it was, "impossible to go and not see the suffering."
"It is important to remember The Nakba," he said.
"Three quarters of the population of Palestine left their homes during the fighting when the State of Israel was set up in 1948, but that was not the end of the story – The Nakba continues to this day.
"The descendants of those who did not leave are suffering under a brutal military occupation where every aspect of their lives is strictly controlled.
"Homes are routinely demolished to make way for illegal Israeli settlements on Palestinian land, soldiers burst into houses in the middle of the night to kidnap children who are alleged to have thrown stones.
"The youngsters are often kept in solitary confinement and made to sign confessions in Hebrew – a language they don't understand.
"Farmers have to get a permit to access their own land – and the permits are frequently refused. I bore witness to all this and more when I served as a human rights' monitor in Palestine."
The event begins at 7.30 am at 51 Wilton Road, and will be followed by a chance to reflect and chat over Palestinian food.
For more information, please call Sharen Green, the event organiser, on 01202 693837.