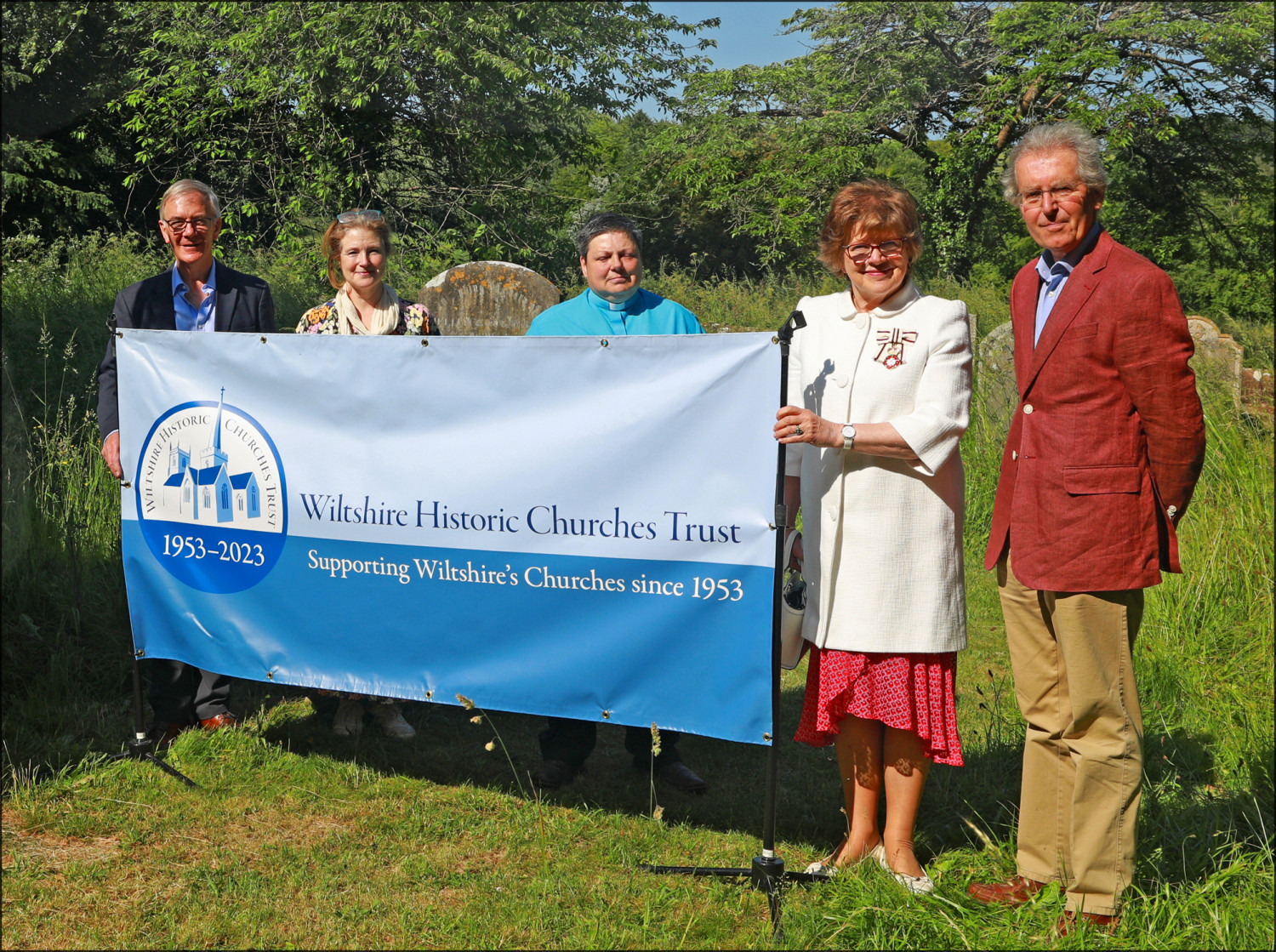 The Lord Lieutenant, Mrs Sarah Troughton, launched the 70th Anniversary Year of the Wiltshire Historic Churches Trust and unveiled its new 70th Anniversary logo at St Michael's Church, Tidcombe on Wednesday 14 June.
The Wiltshire Historic Churches Trust was formed in 1953 to help Wiltshire and Swindon churches and chapels to pay for critical repairs after years of neglect following two World Wars.
Since the Trust was formed, it has made some 1200 grants totalling £1.6M, with £1M of this being granted since 2000. Grants are also now made to support church community projects such as disabled access, kitchens and toilets.
The Trust has a vibrant programme of church tours, lectures and events for its membership. The 70th Anniversary Year will be celebrated in three spectacular events that will contribute to the funds required to continue to support Wiltshire churches.
The Trust helped St Michael's Church in Tidcombe when the lead on its roof was stolen in October 2018, with its own grant and by recommending a National Churches Trust grant. Since then, the Trust has supported electrical safety and lighting work inside the church.