Holy Week and Easter are celebrated by the Church world-wide. We've taken a look around our own diocese at some of the services and events this week.
Chrism Eucharists took place in both channel island deaneries, both led by Bishop Stephen.
Tim Barker, Dean of Guernsey said: "The Guernsey clergy and LLMs gathered at St Andrew's parish church for the Chrism Eucharist on the Monday of Holy Week. We were delighted that the Bishop of Salisbury was able to come to Guernsey for this service where, at the beginning of Holy Week, the oils used in ministry during the year were blessed and we renewed our vows. We asked the Bishop to take our greetings to colleagues in Jersey on Tuesday and to the clergy of the Diocese of Salisbury at the Cathedral on Thursday."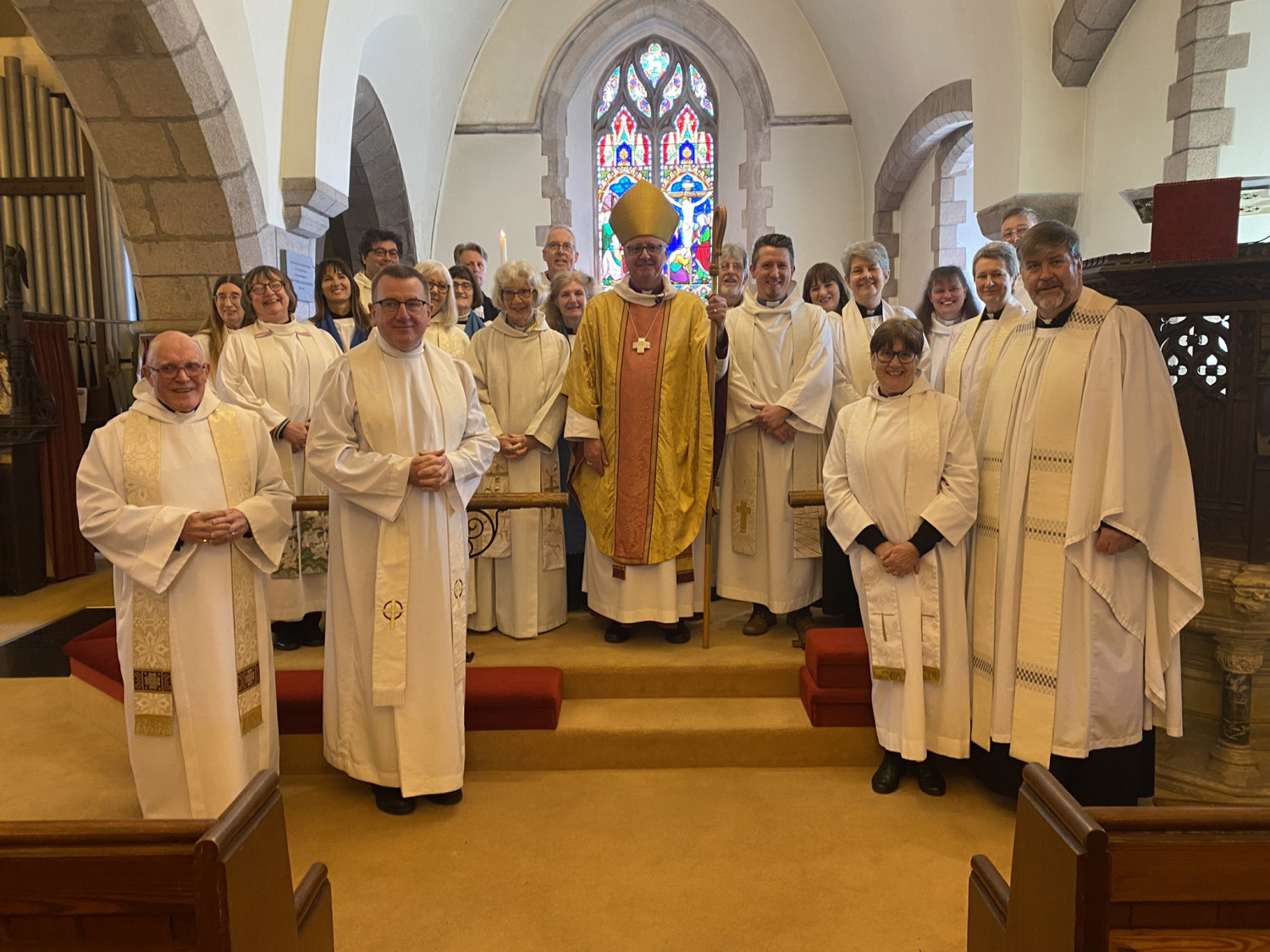 Pictured above: Guernsey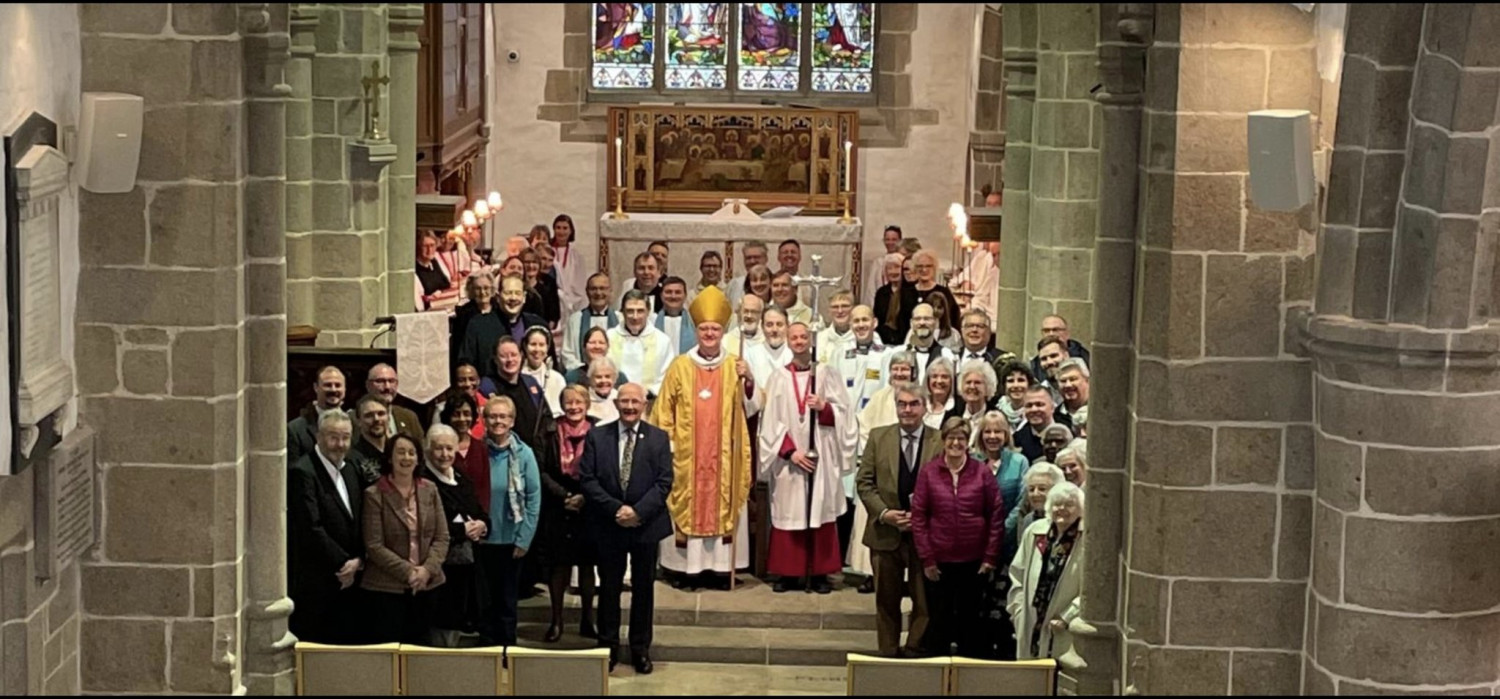 Pictured above: Jersey
There was a wonderful turnout for St John's, Jersey's, final Lent lunch last Saturday. Over £500 was raised for Christian Aid and St John's itself as the community got together to enjoy a multitude of soups and unbeatable company.
In the Three Valleys Benefice, Revd Jenny Nelson took two "beautiful, moving," Palm Sunday services at sunny St Andrew's and St Peter's. The churchyards was teeming with new life, hinting at the miracles to come at the end of the week.
Holy Trinity Weymouth with St Nicholas processed through the church with real donkeys!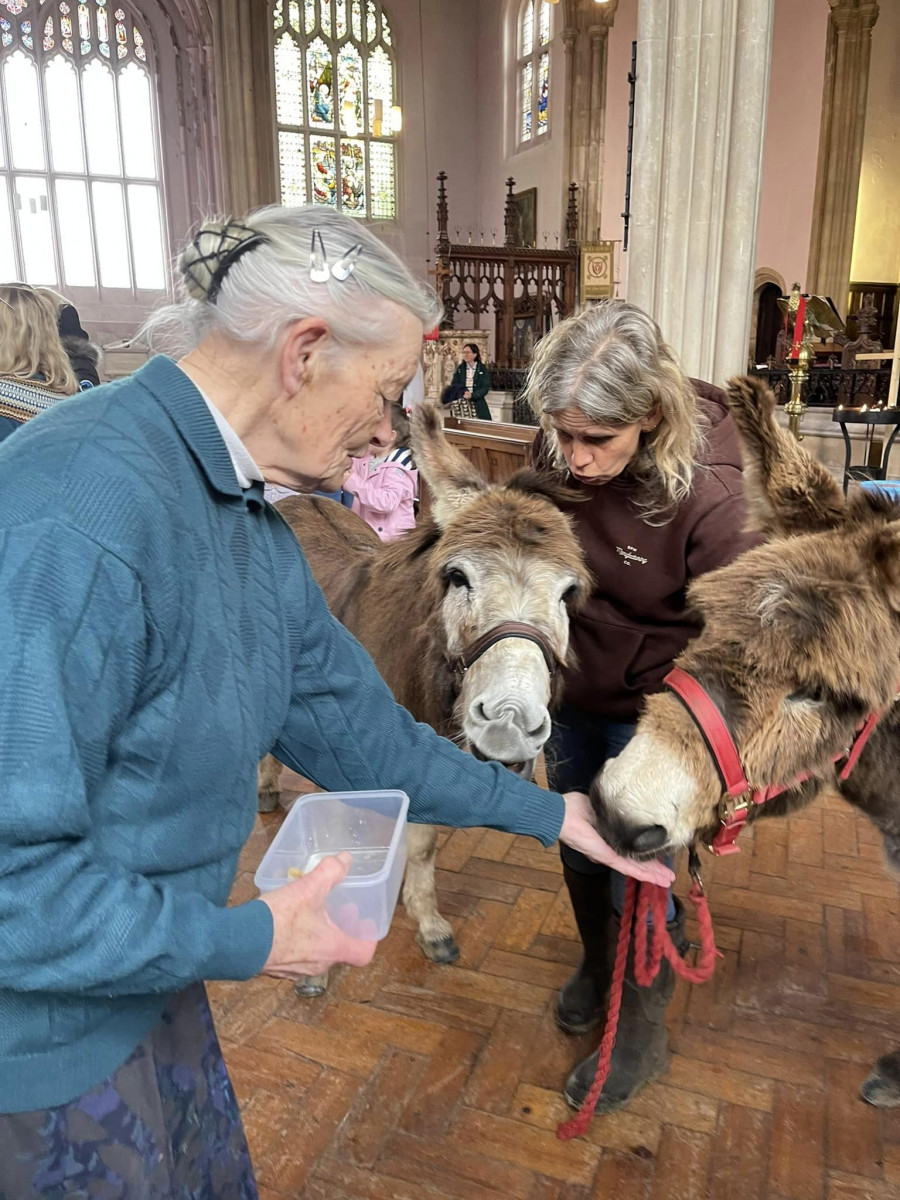 While, Allendale Centre to the Minster procession was led by the choir (photography: Beatrice Dopita)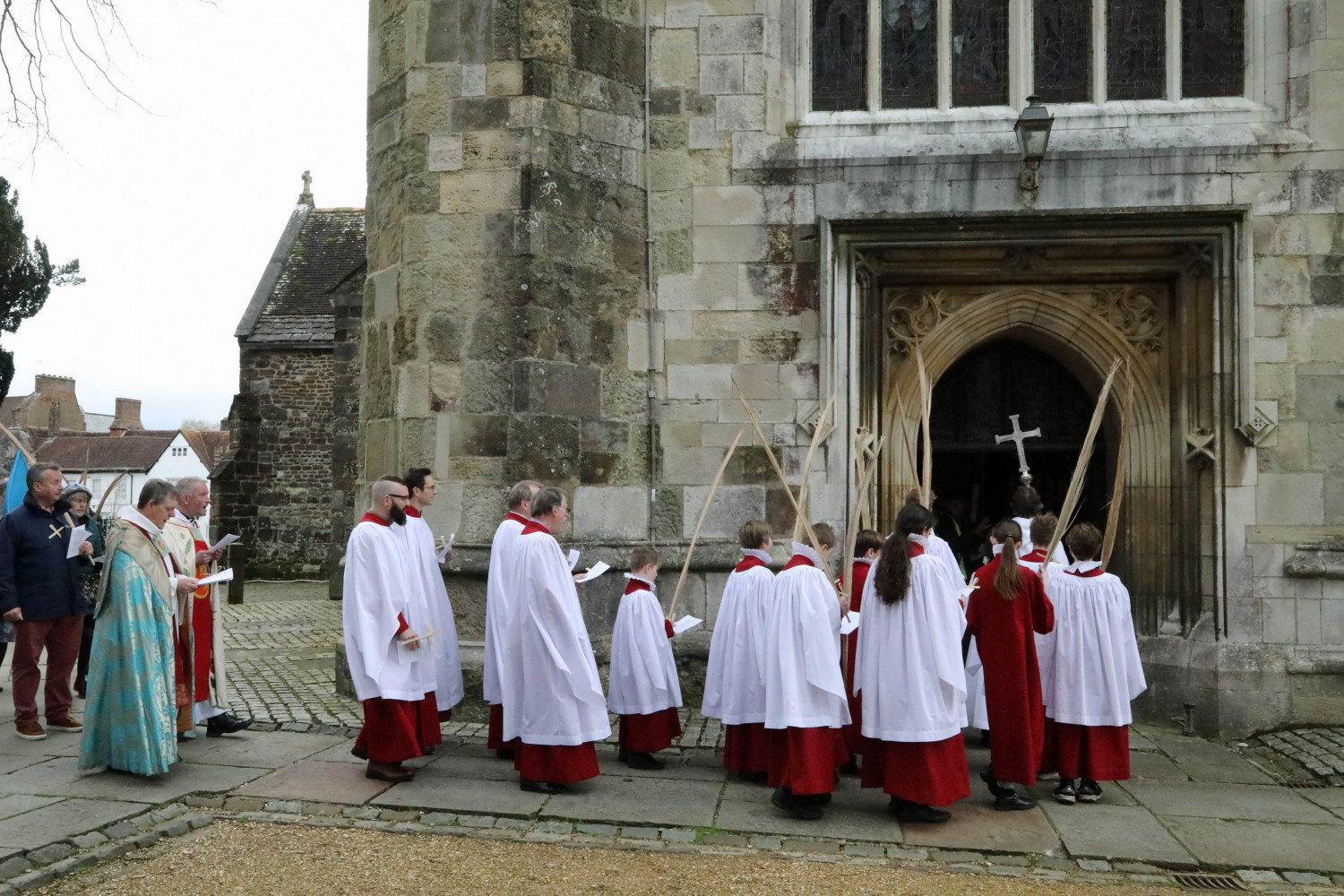 Elsewhere in the Parish of Bridport, the congregation and clergy said their goodbyes to the much loved Revd Pete Stone with a celebration of Palm Sunday before he sets off on his own journey to St Martin's in Jersey. We wish him the best of luck and for God's blessing on his new ministry.
In the Bradford Deanery, Revd Jane Palmer, Vicar of Atworth & Shaw, expressed her adoration of Holy Week whilst acknowledging how important the build-up, tension, and tough questions are in this important time. But joy and love always win!
We'd love to hear what you've been getting up to this Holy Week, and there's still time to let us know. Send the Comms team an email at communications@salisbury.anglican.org and your church could be featured in our post-Easter round-up!