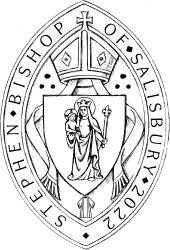 To all licensed clergy, PtOs and LLMs
4 November 2022
Dear sisters and brothers in Christ
The College of Bishops met for three days this week to discuss the Living in Love and Faith Process. The College includes all bishops. We were pleased by the level of engagement, grace and honest discussion from everyone present. Working in groups, we were able to express hopes and concerns in a context of prayer and fellowship. The Eucharist was celebrated each day. Much time was spent reflecting on passages from scripture which included:
Philippians 2.1-11 - 'in humility regard others as better than yourselves'
Matthew 5.1-12 - The Beatitudes in Matthew
Isaiah 35. 1-10 - 'They shall see the glory of the Lord'
Luke 9.18-27 - 'Who do the crowds say that I am?'
Luke 6.20-31 - The Beatitudes in Luke
Luke 10.38-42 - Mary and Martha
Isaiah 55.1-13 - 'Seek the Lord while he may be found'
Luke 24. 13-35 - The Road to Emmaus
We commend these passages for your reflection and prayer over the next few months as we continue to reflect and pray ourselves.
The College will meet again in December (after further work has been undertaken on various options and the nature of our offering to the whole Church) and then again in January. We are committed to working together at the College of Bishops under a set of agreed values. It may be helpful for you to see these below, to understand what underpins our approach:
Please keep us and this process in your prayers as together we continue to pray for the discernment and grace of God in Christ Jesus.

The Rt Revd Stephen Lake | Bishop of Salisbury

The Rt Revd Karen Gorham | Bishop of Sherborne

The Rt Revd Dr Andrew Rumsey | Bishop of Ramsbury