The vision Making Jesus Known has sparked conversations across the diocese, in person and online. A new channel to help people have these conversations has been set up on Slack. If you would like to join, email comms@salisbury.anglican.org.
The diocesan communications team has produced a simple powerpoint of starter questions (downloads when clicked) to help open up a conversation, including a prayer from Bishop Andrew.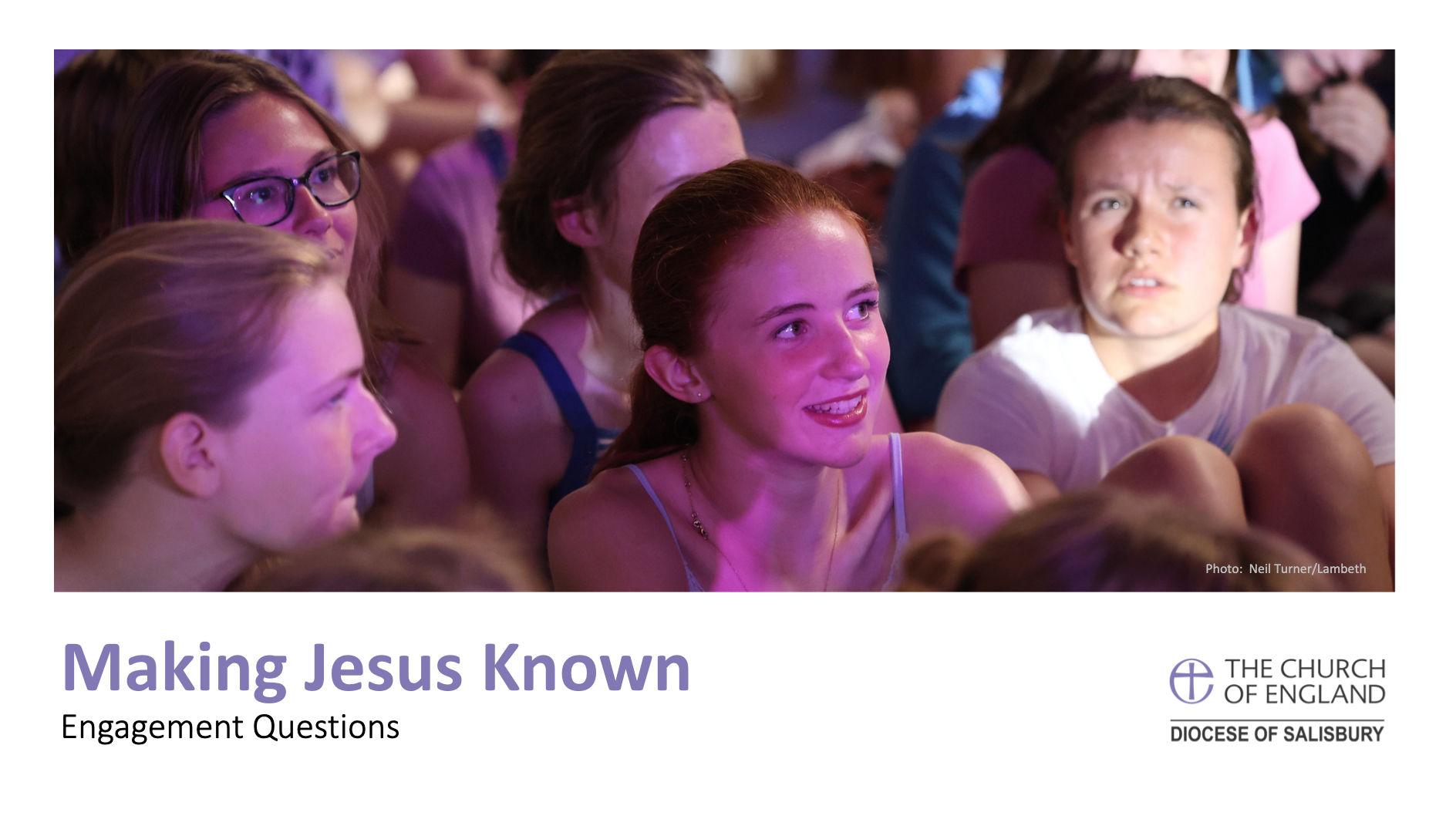 In late September, further resources will be offered, including more detail on the priorities, and further questions to help groups uncover the opportunities to realise the vision in different places and ministries. A series of webinars will also be offered from the end of September to November, to discover more about what the five priorities might mean in different places. We also hope to produce an Advent course, reflecting on the theology of the vision, later this autumn. If you have any questions about resources or would like support for holding local conversations on the vision, get in touch with comms@salisbury.anglican.org.
You can find more about the vision and its priorities on our web page, and we are also hoping to map the conversations that are happening here, so do submit any events for us to feature.