I can't quite explain just how beautiful church was this morning. I had the honour of baptising a man who a year ago didn't know Jesus, in a congregation that 20 months ago didn't exist, with music lead by a team of people which included children @DioSalisbury #MakeJesusKnown pic.twitter.com/jSkKyKxhNk

— Jo Haine (@johaine_) October 15, 2023
The tweet by Rev Haine from Emmanuel Church, Southill Weymouth, shared a moving moment from a baptism in a new church congregation. The TEN45 service at Emmanuel began from a "vision to offe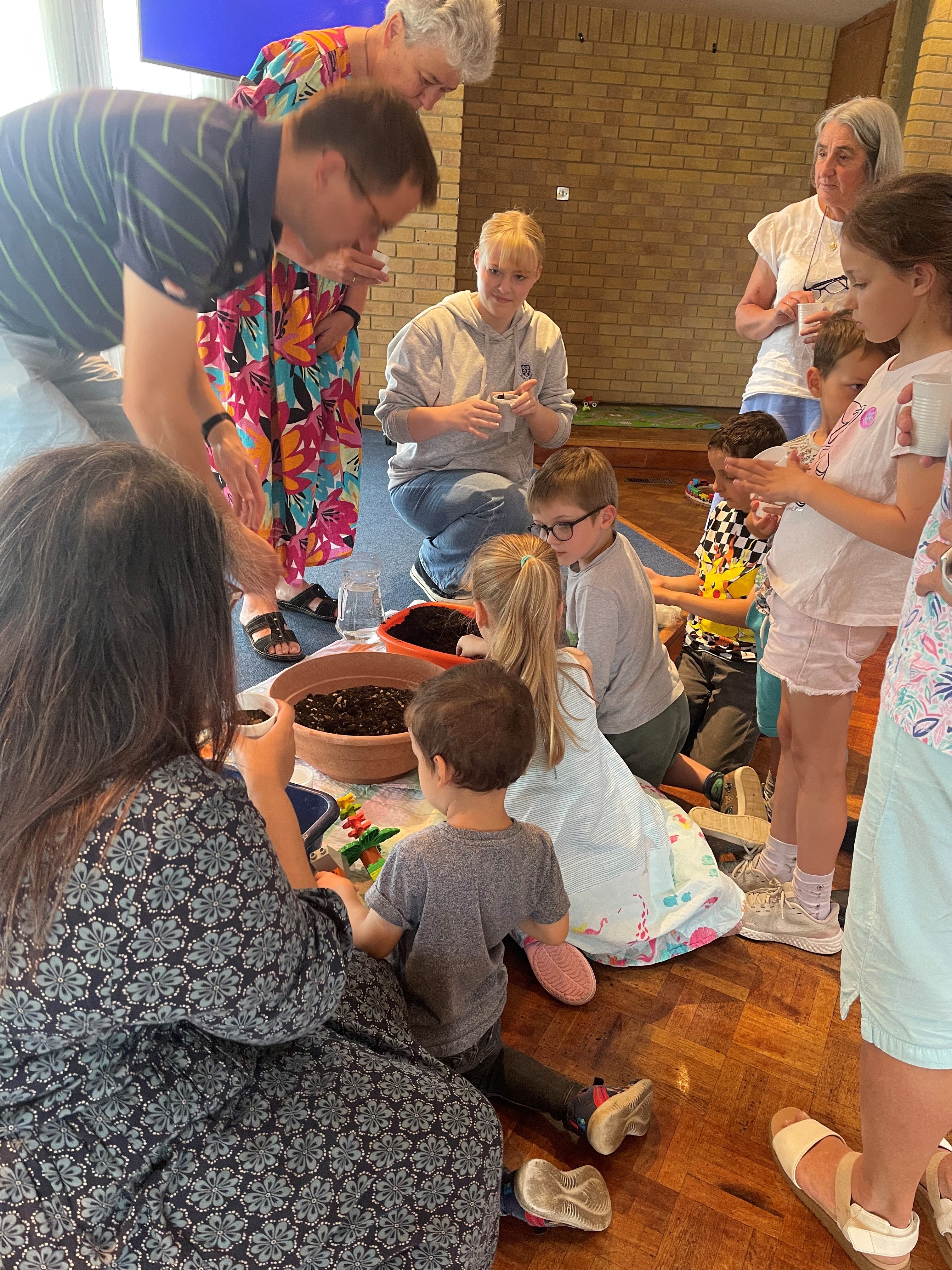 r something different for people of all ages" explains Jo.
She said: "The aim was to build a community in which people have space to learn about God and worship in a relaxed, informal and creative way. At 10.45am we start our time together with a slice of toast and a drink and then we begin by praying and singing together. Each week we share stories of how God has been at work in our lives, this is a time of encouragement and the stories are always varied but are always heard and valued by the rest of the congregation. We've heard a small child thanking God for their new toothbrush, a teenage boy sharing that a friend at school asked him about how he can get to know God, to thanking God for the NHS being alongside them in times of distress. It is a time of real joy and encouragement.
"Each week we hear a story from the Bible and the talk always concludes with Messy Prayers. These fit around the theme of the talk and are designed to encourage people to personally engage with God, they are always creative and often multi sensory. We recently baptised a man who a year ago didn't know Jesus, he shared his story of faith and how he has been encouraged by everyone at the TEN45, it was such a wonderful encouragement to us all. "We aren't a large congregation, some weeks lots come along and other weeks we are tiny, planning worship in this way for every week can sometimes be hard work but it is such a joy to be part of this amazing community of people. For anyone thinking about starting intergenerational worship in their church I would really encourage you to give it a go! It won't be easy but when you trust God and hold what you are doing in prayer the results are beautiful. God works through our offerings and He surprises us in the most unexpected ways."