This past Saturday, people from around the world joined together to celebrate the Coronation of King Charles III. There were street parties, breakfast celebrations, big lunches, and an incredible sense of community togetherness.
A big shout out to all those who helped out, especially through their local church, making great things happen like children and youth groups, choirs, worship, eco ministry, sports clubs, repair cafes, drop-ins, and social action this weekend.
We're taking a look back at how the diocese celebrated this momentous weekend below!
Bishop Karen started the festivities with a Civic Service at Sherborne Abbey on Friday. She prayed that the new King and Queen will be "both blessed and a blessing" to us all. You can read her sermon here.
On the day of the Coronation, Salisbury Cathedral was filled with anticipation as hundreds gathered together to witness the Coronation service. Those gathered also enjoyed a Coronation bake sale and some live music from the Swing Unlimited Big Band.
You can read Archbishop Justin's sermon from the Coronation here.
In Charminster and Abbotsbury, the historic bells of St Mary's and of St Nicholas' rang out far and wide in celebration of #RingForTheKing and anticipation of the crowning of King Charles III.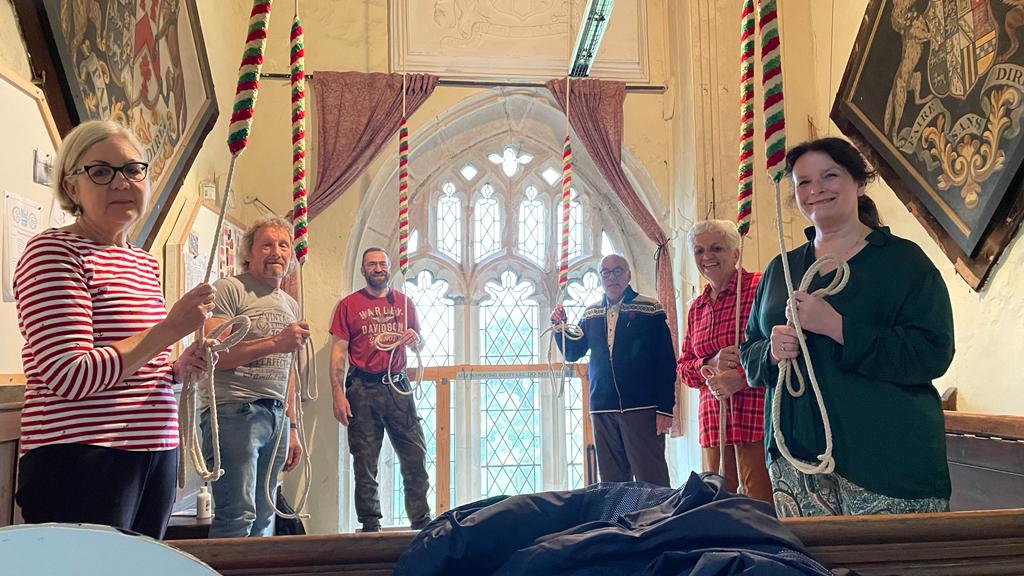 Over at St James Church, Ludgershall, a gathering enjoyed a breakfast celebration of King Charles III and brought along some excellent singing voices. Revd Wenda, a part of the clergy team, played the piano for the group while they sang songs from the four nations, ending with Rule Britannia and God Save the King.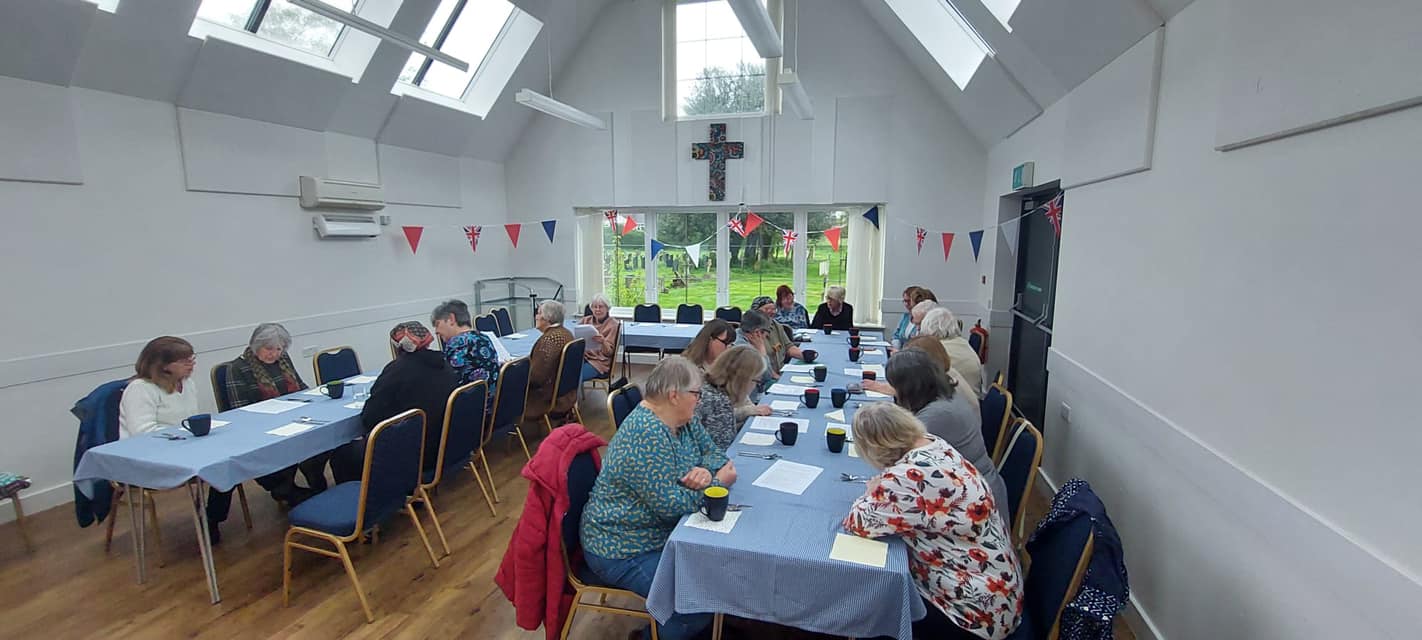 Elsewhere at Harnham Parish Hall, locals enjoyed an indoor Coronation picnic as part of their 'Big Lunch,' and were joined by Salisbury Mayor, Tom Corbin, and his deputy, Lt. Phil Harding. Despite the disappointment of the weather, the event went without a hitch and it didn't stop some of the children from playing outside!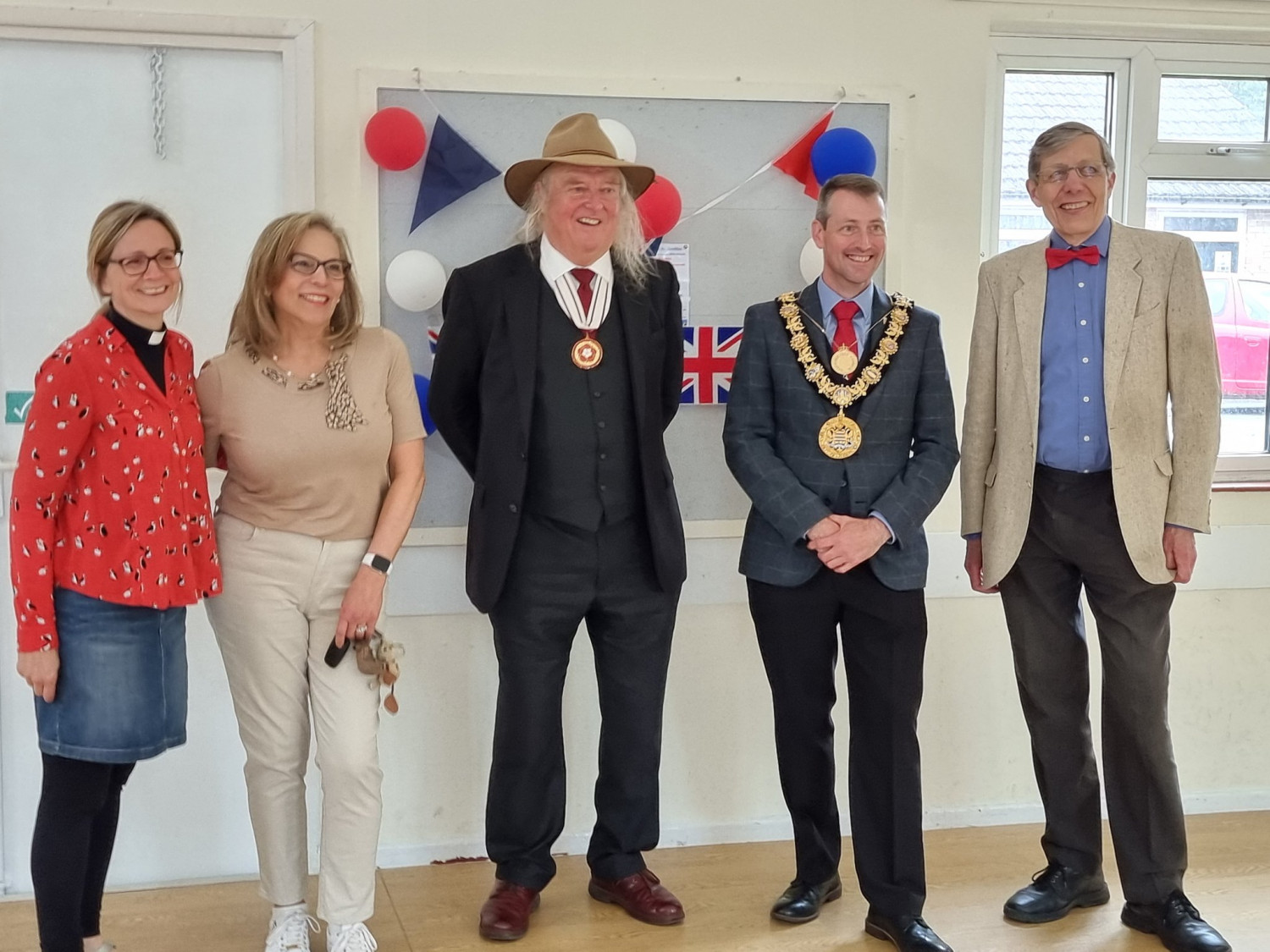 SML Poole also got involved in the national 'Big Lunch' initiative as veterans from the armed forces joined the rest of the community in enjoying some tea and a selection delicious looking coronation-themed cupcakes.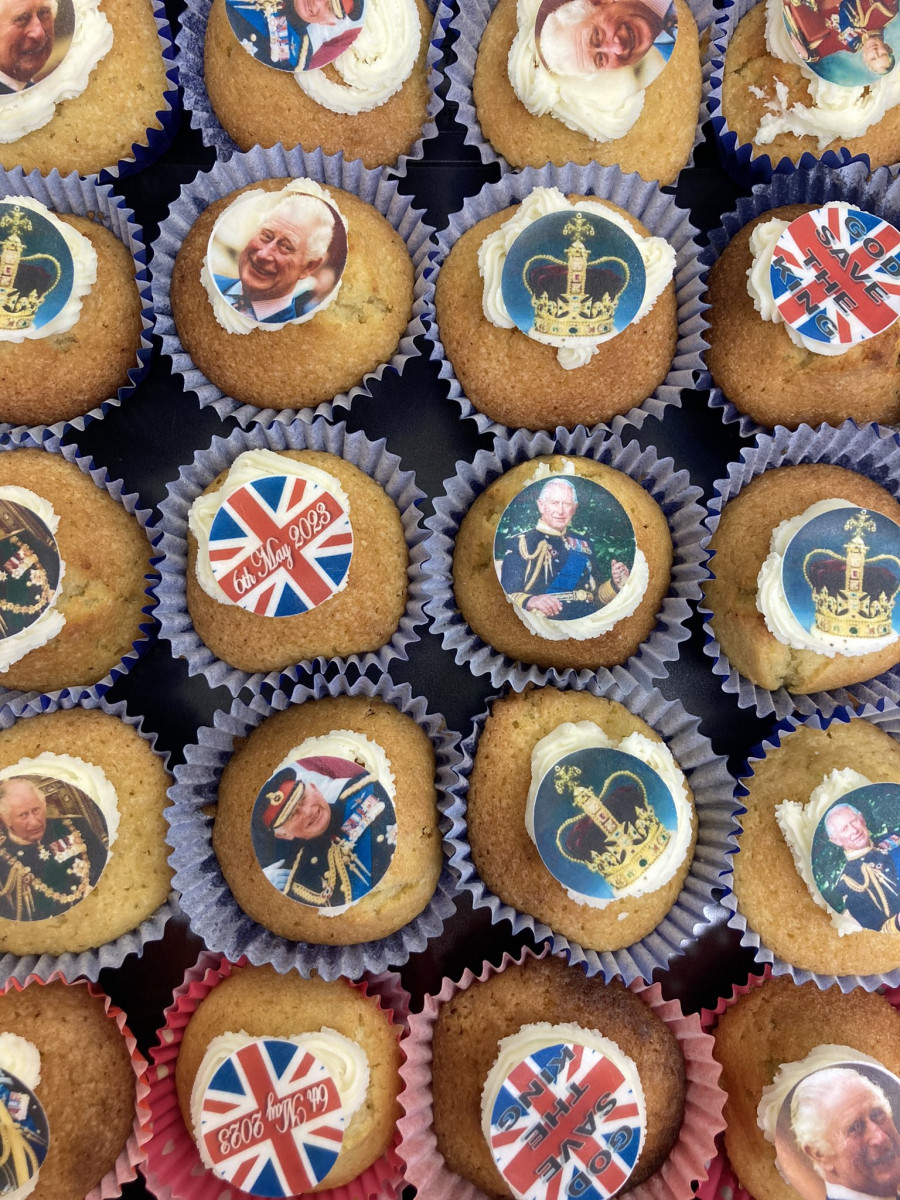 On Sunday, a Coronation Service was also held at the Cathedral. During his Sermon, Bishop Andrew noted the miracle that was the "local holiness" that sits at the heart of our constitution. You can read his sermon here.
Revd Jenny Nelson, Assistant Curate in the Three Valleys Benefice, spent her Coronation Sunday joining the community in Holwell where an oak tree was planted to commemorate the occasion, shortly followed by the community 'Coronation Big Lunch' in the village hall.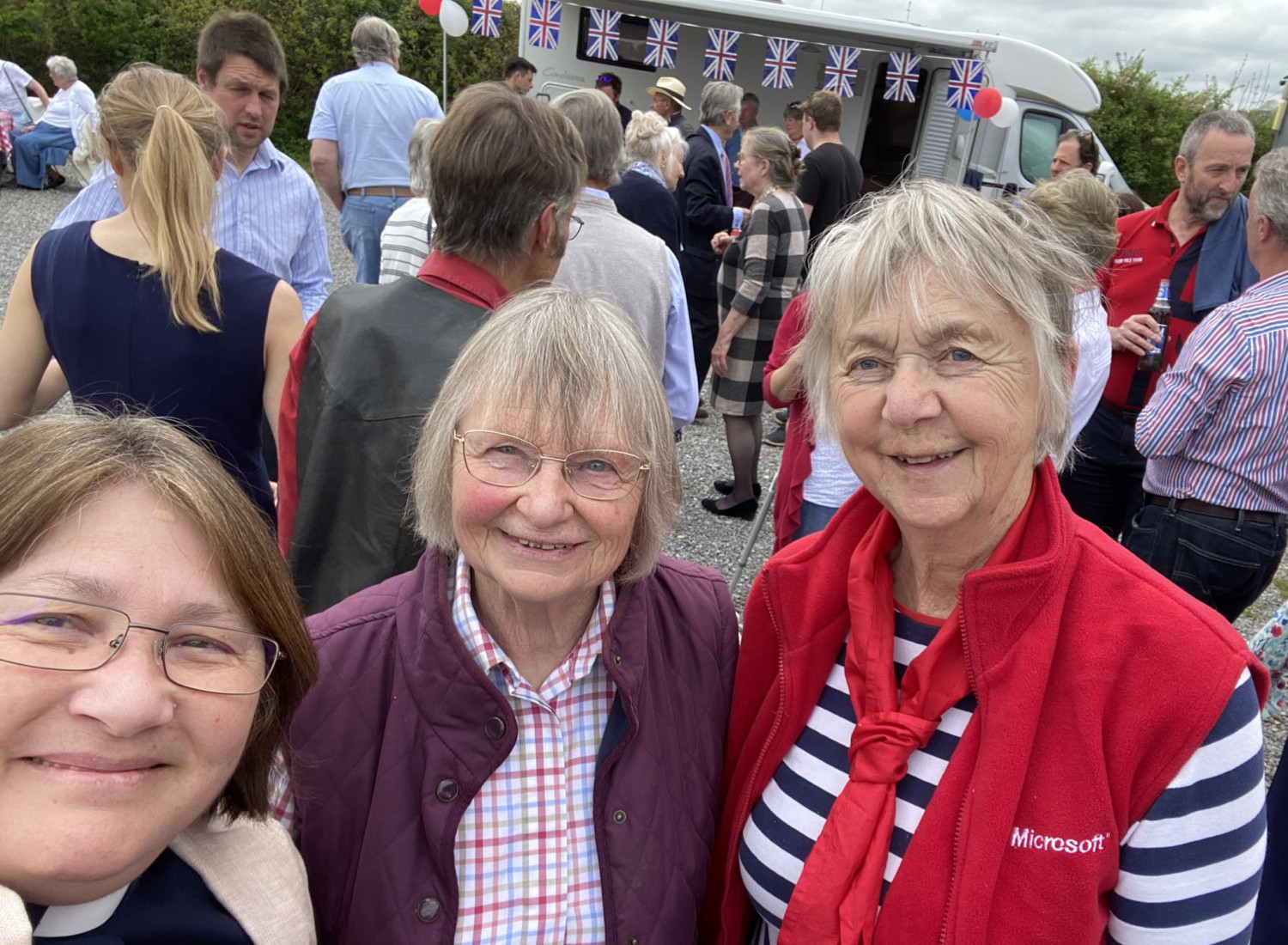 Emmanuel Church, Southill, held its own "fantastic" Coronation Party on the Sunday afternoon too. Despite the rain, members of the community still turned up in droves to share in such a historic occasion and enjoy each other's company. Revd Jo Haine, Vicar of Emmanuel church, snapped a selfie with a life-size cut-out version of the King!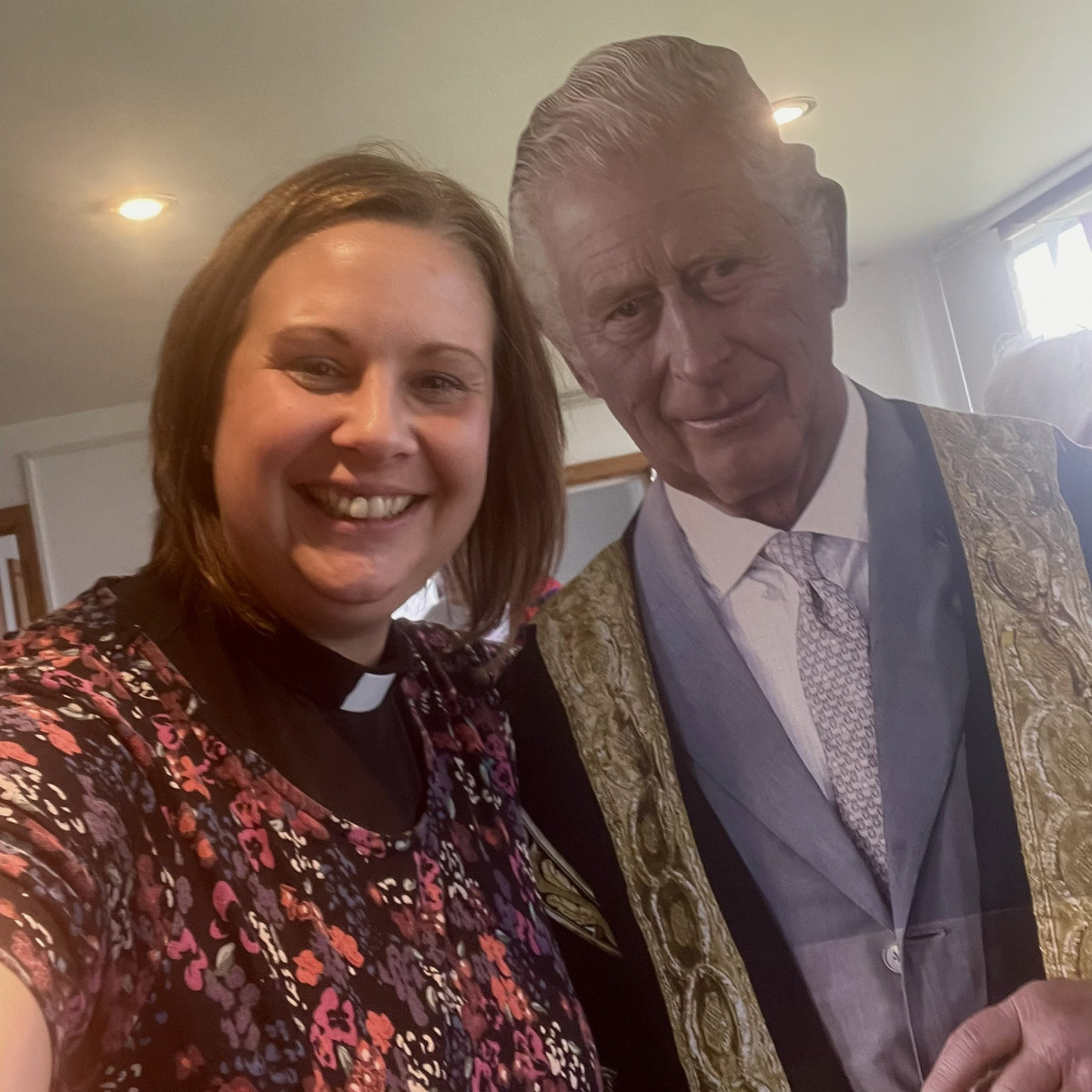 On the bank holiday Monday, 'The Big Help Out 2023' took place, a national Volunteers Day in honour of the King's lifetime of public service, which encouraged us all to take up volunteering ourselves.
MP for Salisbury and South Wiltshire, John Glen, also committed himself to 'The Big Help Out 2023', and spent his Monday afternoon in Harnham helping residents in Essex Square to clear weeds. It was hard work, but all involved had a great time and enjoyed plenty of Coronation-themed cakes and refreshments.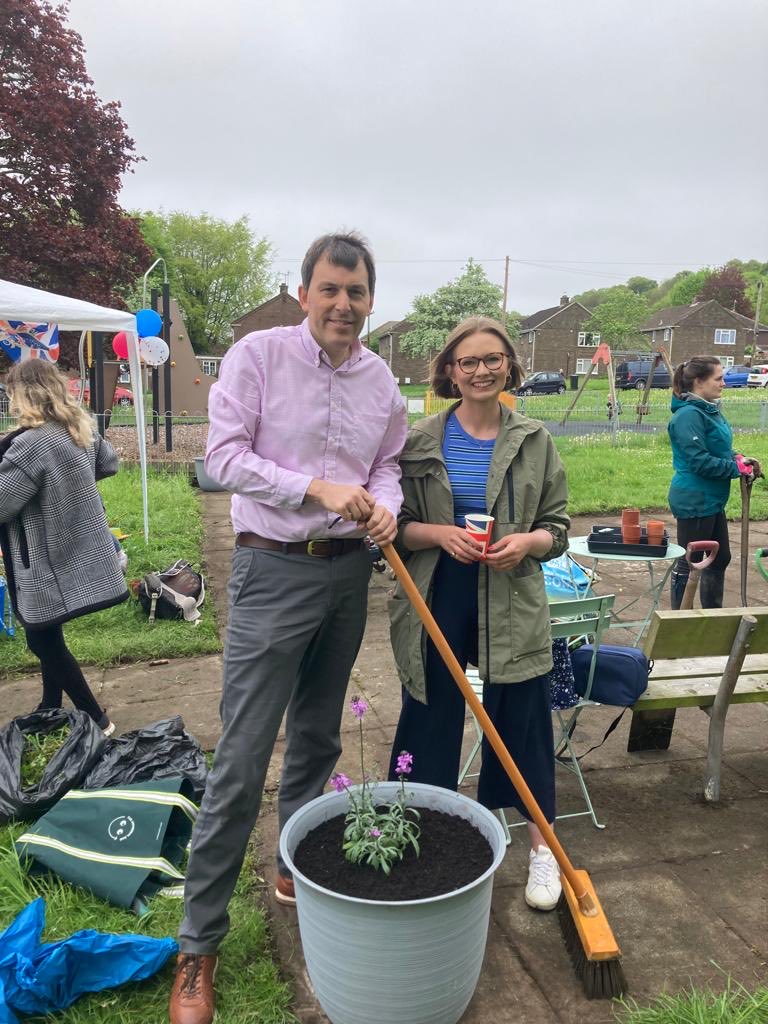 The church at Southill wasn't done on Sunday, however, as they hosted a cake-baking competition on the bank holiday Monday, judged by the Mayor of Weymouth. The tasty competition saw a collection of colourful sponges, Union Jack icing, and even a cake modelled in the shape of the crown!
Blandford Forum Parish Church had its own cake-based celebrations, hosting a community afternoon tea with an incredible range of baked goods, smiling faces and great company.
On behalf of the diocese, we want to say thank you! Our churches and communities wouldn't be the same without you and our volunteers - our unsung heroes, as Bishop Karen tweeted: "To all those who regularly volunteer to serve in many and various ways in our churches, church halls, schools and churchyards, thank you, thank you."
God save the King!