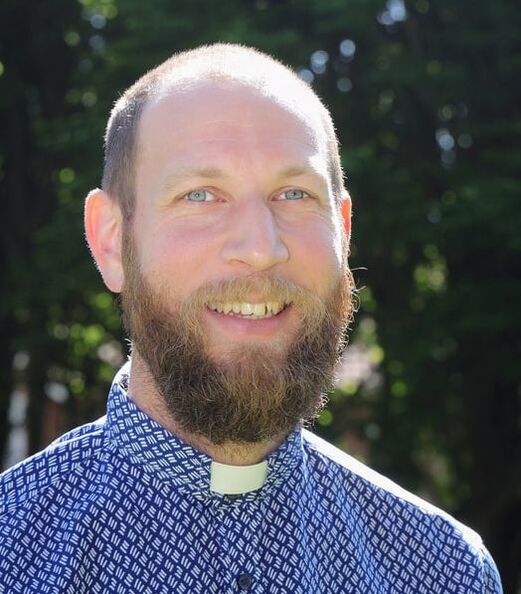 In the month that sees the 110th edition of the Tour de France, a Devizes vicar is attempting to cycle 1,000 km in 4 days to raise funds and awareness around human trafficking and modern slavery.
Modern slavery is thought to be the world's third-largest criminal enterprise. It is a hidden crime, but the best estimates suggest that globally, there are 50 million people in forced labour, forced marriage, sexual exploitation and domestic servitude (UN report). And, in the UK alone, there are thought to be up to 136,000 victims of all kinds of modern slavery.
Starting just after the end of this year's Tour de France, Revd Richard Saint, will begin his attempt on Wednesday 26 July 2023 and seek to complete 1,000 km by the close of Saturday 29 July. If he completes it, he will have ridden well over a quarter of the Tour de France distance but in about a sixth of the time!
Richard will start from his home in Devizes, cycling solo between 200km and 300km each day on 4 different there-and-back journeys reaching as far south as Swanage, as north-west as Abergavenny (yes, in Wales), as west as Minehead, and as north-east as Wantage.
He's doing it to raise money for Hope for Justice, a charity that aims to end human trafficking and modern slavery, and to draw attention to the approximately 50 million women, men and children trapped in modern slavery today.
Richard said: "I honestly don't know if I can complete this challenge. It will be draining physically, mentally, and emotionally. I will be lonely with a great sense of vulnerability and isolation on the roads. Every night I will crawl into bed exhausted knowing I must do the same all over again the next day. But, this is nothing compared to the day-after-day-after-day experience of men, women, and children who cannot escape their exploitation, who experience this every day, losing hope, losing their identity, losing who they are."
Hope for Justice relies on the generous support of donors and fundraisers to empower their work, which is based around four pillars: preventing exploitation, rescuing victims, restoring lives and reforming society in locations across the world.
To donate, visit Richard's fundraising page: www.justgiving.com/fundraising/richard-saint-hfj
Over the course of his training and attempt, Richard will be producing several videos of his story; training summaries, a pre-event briefing, daily debriefs of each day, and a post-event summary. You can follow his journey at www.youtube.com/@saint-hfj