A Dreamscheme took place on a patch of grass in a housing estate in Shaftesbury this week, the first in the Diocese.
Instead of a holiday club, 40 children and their families were invited to do community work or learn something new about themselves in a workshop. Each hour of work earnt them a point, and the points added up to a trip off the estate. In this case it was a dip in the local Lido, plus pizza and ice cream!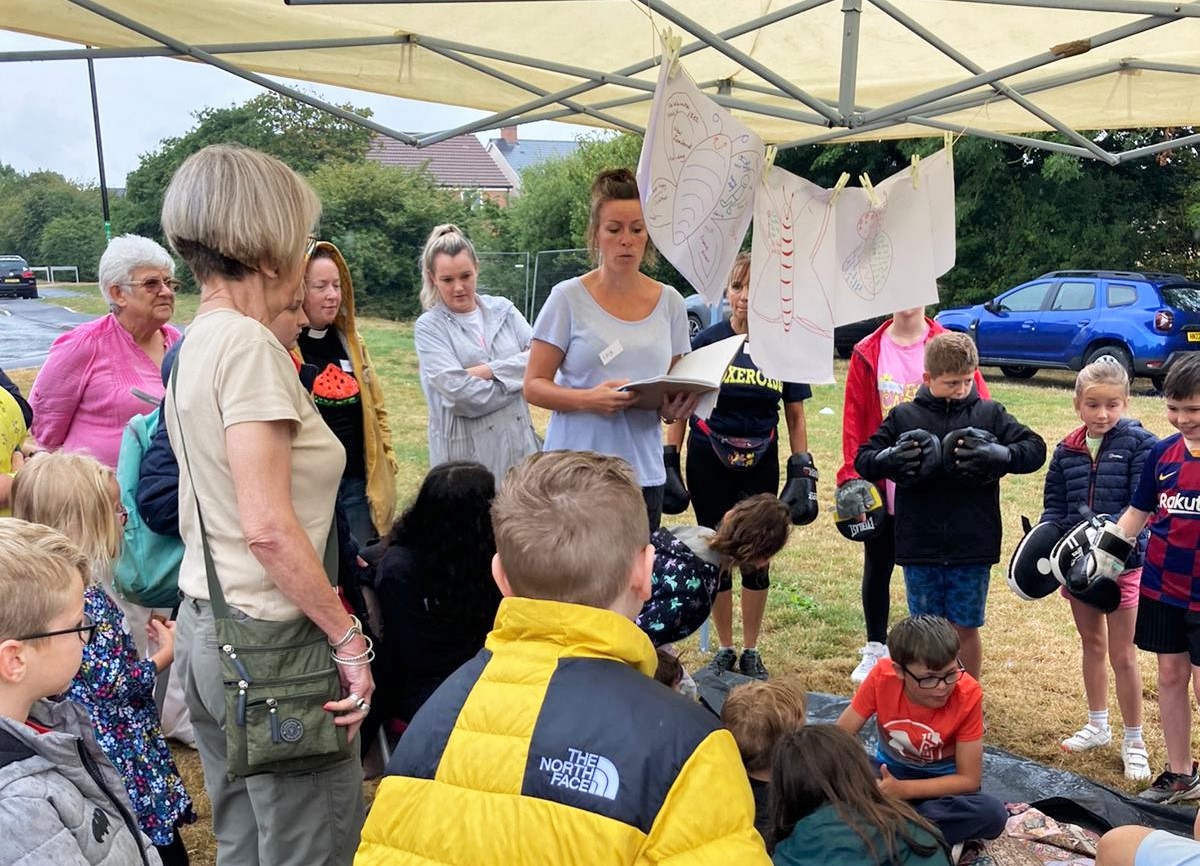 Local mum and teacher Lucy Lines had led a team of church volunteers from St Peters to work on this estate before lockdown. Lucy felt called to support children there, because everything in Shaftesbury happens the other side of town. New Team Rector of Team Shaftesbury Benefice of Churches, the Revd Donna Gibbs was keen to get it going again post-pandemic, and embraced the Community Hub project suggestion of taking the holiday club into this new format of the Dreamscheme. This scheme invites children and families to discover a key aspect of Christ's way of life; that is, how rewarding and fun doing good together can be.
The Revd Donna, Lucy and her team were bowled over by the huge response as they formed community partnerships to put on a Litter Pick, community home grown vegetables, zero-waste smoothie making, the giving away of flowers, Boxercise, quiet space, a nature walk, and Toddle for 0-6 workshops.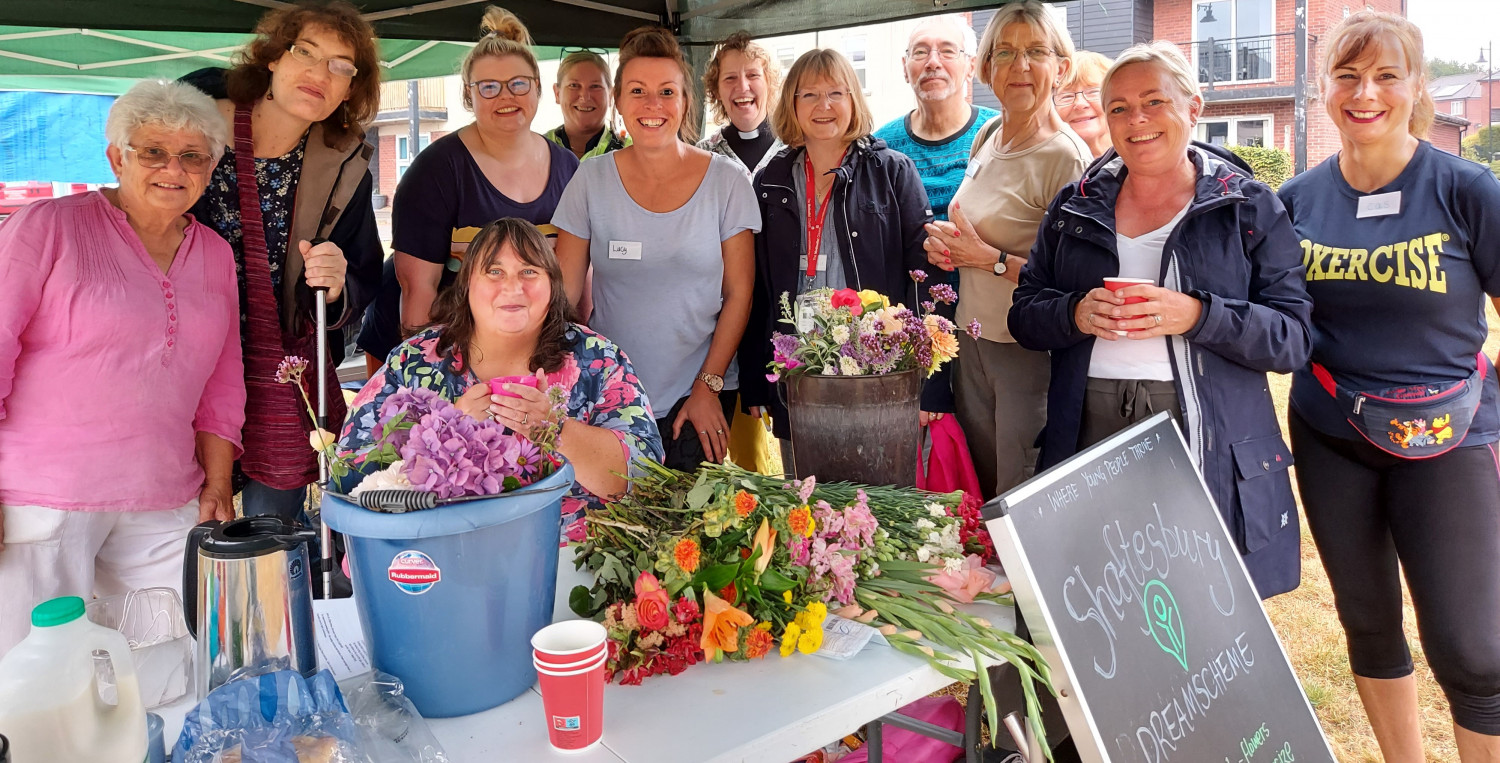 A mum of three children shared,
"I would just like to say a massive thank you. My three had an amazing time and haven't stopped talking about it all afternoon."
The Community Hub Project believes that in the space between local church, school, family and the street, amazing community change can happen if we form partnerships and let the children's vision and enthusiasm lead the way. Lucy and Revd Donna were delighted that Sarah Hunter, deputy head at Shaftesbury School, was so inspired by the project that she came to volunteer, as did Revd Solveig Sonet, and Natalie Kay, the Bell Street Church family worker.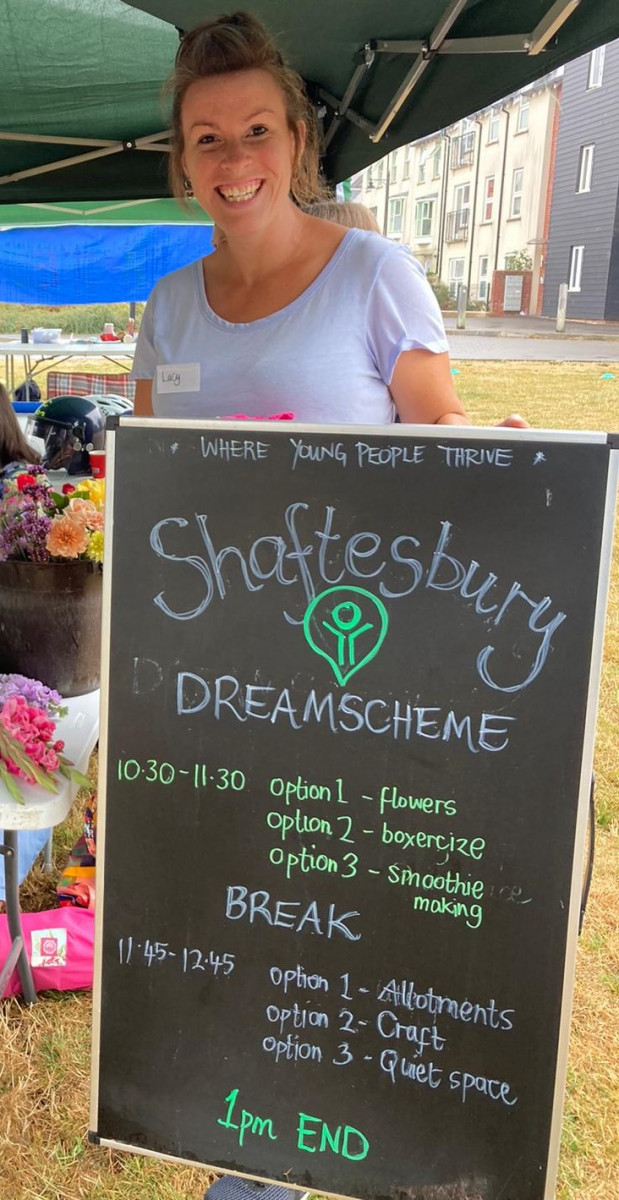 The team will be puzzling out with the children where this might be taken next. The Community Hub project hope other church teams will be inspired to give it a go in the six other market towns that they currently engage with across the diocese. The hub advisers are chatting with the Rural Hope project too, wondering if a Dream scheme could work on a village green as well as it does on a patch of grass on a housing estate.
All supporters of the project seemed delighted to be on board. They included Town Council Clerk Brie Logan and Oasis Lido, the local community police officer, the local Spar, Fat Sams Icecream van, and Derek at Shaftesbury Dominos Pizza. The whole project was supported by a £500 pot of funding from the St Aldhelm fund, and the team felt this was an affordable amount to raise or attract as sponsorship if they do it again. Training and great encouragement was given by Dreamscheme (dreamschemeni.org).
You can hear a radio interview about the project here.
If you would like to learn more contact Community Hub Advisers Revd Lorna Johnson 07469 859994 or Hannah Tarring 07741314117