Many churches will be holding special services honouring Her Majesty The Queen, offering space for prayer and reflection and providing books of condolences for the public to sign. To find out what your local church is doing, visit achurchnearyou.com.
Type in your post code:
Add the tag 'The Queen':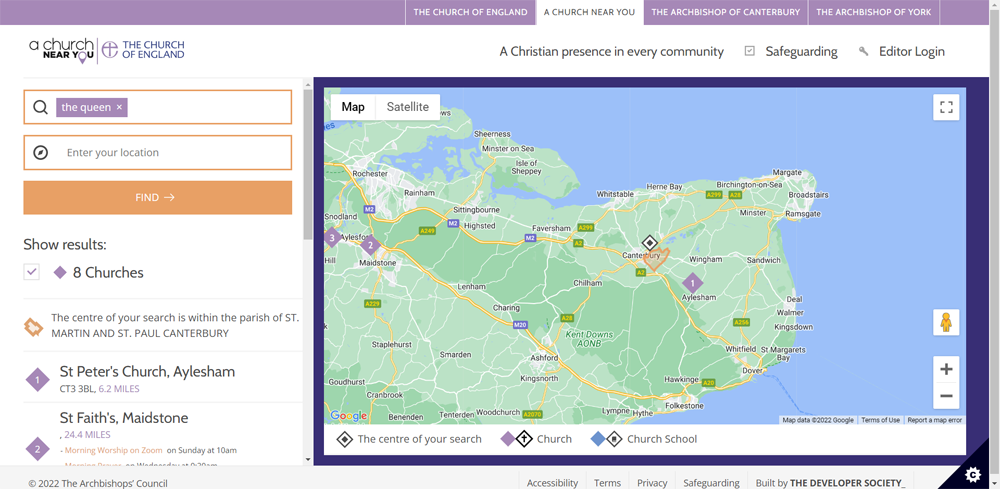 Press 'find'.
---
If you are A Church Near You editor and would like to add services to your own church, please find instructions here.
NB: 'The Queen' is a new tag which has been deployed to make it easier for users to find memorial events.
Further resourses and guidance for parishes can be found on the 'Her Majesty Queen Elizabeth II' resource page.