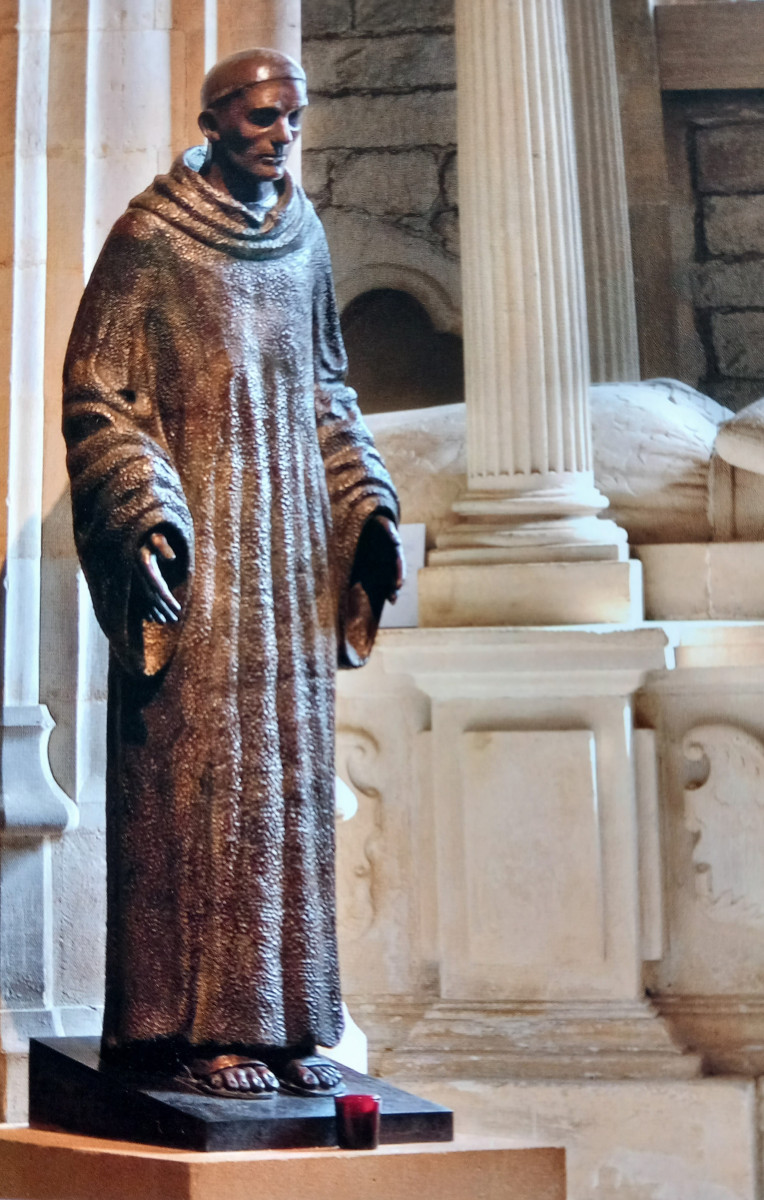 Hundreds of people from around the UK, including school children, are to gather this weekend to celebrate St Aldhelm, who became the first bishop of Dorset more than 1300 years ago.
St Aldhelm was a monk and writer who founded Malmesbury Abbey and served as its Abbot. He also founded other monasteries and churches in what was then the Kingdom of Wessex. He became the first bishop of Sherborne in 705 AD and built the original Sherborne Abbey, which was then the Cathedral Church of the West Saxons, covering Cornwall, Devon, Somerset, Dorset and Wiltshire.
According to legend, Aldhelm left the confines of his community of monks when he saw local people were disinterested. He went down to a bridge where he would sing ballads to draw a crowd, before preaching his sermons to them there.
Many churches and schools carry his name today – he is even patron saint to Frome Town Council and a pharmacy in Frome is named after him - and representatives from many of these places are coming together to celebrate his legacy.
One of the organisers of the St Aldhelm's festival, Tim Spinney said: "In his time as Bishop he was good at drawing people to the Christian faith.
"This day is about bringing together as many people from as many St Aldhelm connections as we can and celebrating him. Many of the people coming have travelled a long way. We have some from Bedminster in Bristol, some from Edmonton in London and many places in between."
On Saturday there will be a medieval fair on the Abbey Green from 11am to 230 pm with performances of music, and at 3pm there will be a service in the Abbey to celebrate Aldhelm, at which the current Bishop of Sherborne, Rt Revd Karen Gorham, will preach.
Bishop Karen said: "In May each year the Church traditionally celebrates Saint Aldhelm, the first Bishop of Sherborne. This particular celebration is the first of its kind in the diocese, as we welcome visitors from far and wide, to celebrate the Saint, in and around Sherborne Abbey, one of the churches he founded. Saint Aldhelm was known for his story telling and I am looking forward to hearing stories from those members of churches coming along all named after Aldhelm. Saint Aldhelm was also known for his faith sharing as he travelled extensively around Wessex telling others the Christian story, and sharing the good news of God's love with them. I hope our celebration will also be good news to all who experience it as we share and worship together the joy of knowing Christ.'
Many schools which carry St Aldhelm's name are due to attend the celebration, including schools from Ilminster and Doulting in Somerset, Warminster in Wiltshire, and Branksome, Poole.
The following day there will be a short pilgrimage to the 13th century St Aldhelm's Chapel in Worth Matravers. The pilgrimage has been arranged by Rev Nick Webb, Worth Matravers, and is to the 13th century St Aldhelm's Chapel at St Aldhelm's Head on the south coast. Walkers meet in the St Aldelm's Chapel Car Park (BH19 3LN) at 11am, walk to the Capel, join in a Eucharist Service and after share a bring and share picnic lunch.