A service was held at Steeple Langford on Thursday 27 April, whern seven new Lay Pastoral Assistants and three new Lay Worship Leaders were commissioned by Bishop Andrew, to serve a number of different churches.
Revd Jonathan Plows, Rector of Wylye and Till Valley and Assistant Rural Dean of Stonehenge Deanery said: "I have had some wonderful feedback from those who attended which has been much appreciated - by my team especially, giving them a boost as we move forward. Commissioning services are so important to encouraging others in the Church."
Bishop Andrew said: "How encouraging these occasions are!"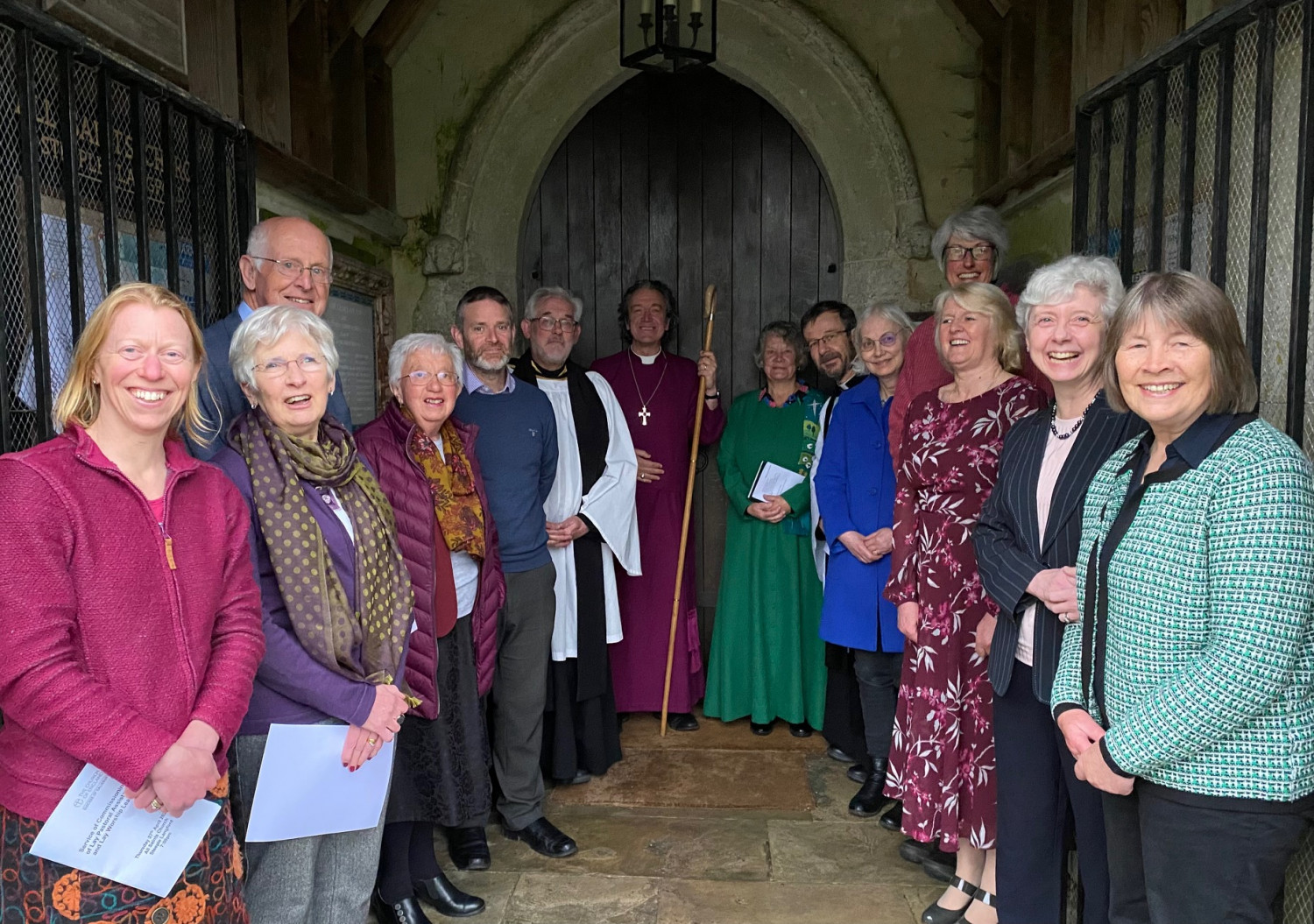 Elsewhere on Sunday Bishop Karen commissioned eight new Lay Worship Leader in the Milton and Blandford Deanery.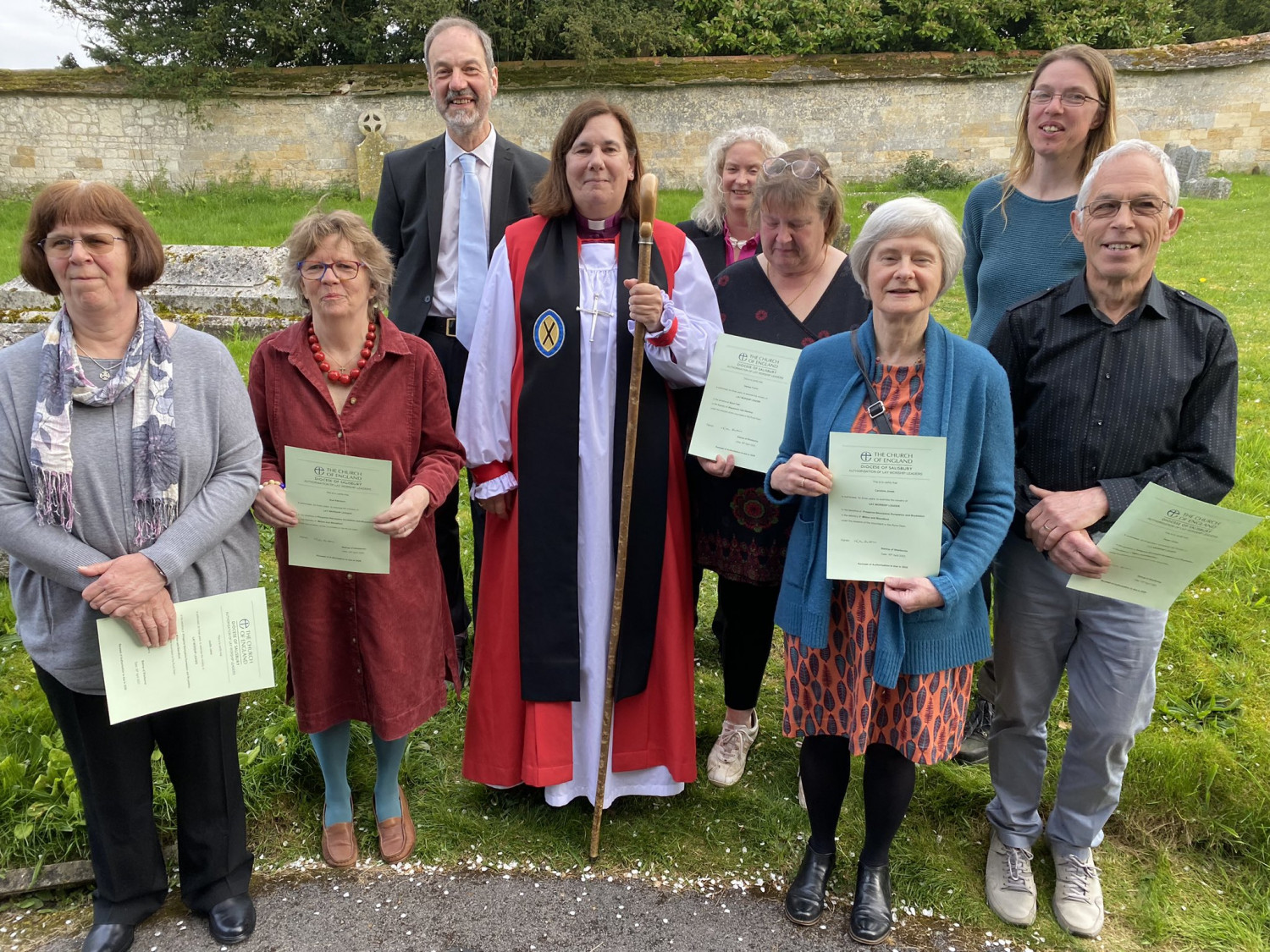 If you are interested in exploring more about Lay Ministry, explore these page.
A course designed for those in benefices wishing to assist in the leading of worship to ensure their churches maintain a full and regular pattern of worship, alongside the Eucharistic Ministry provided by the clergy is starting on 10 May. Find out more information here.