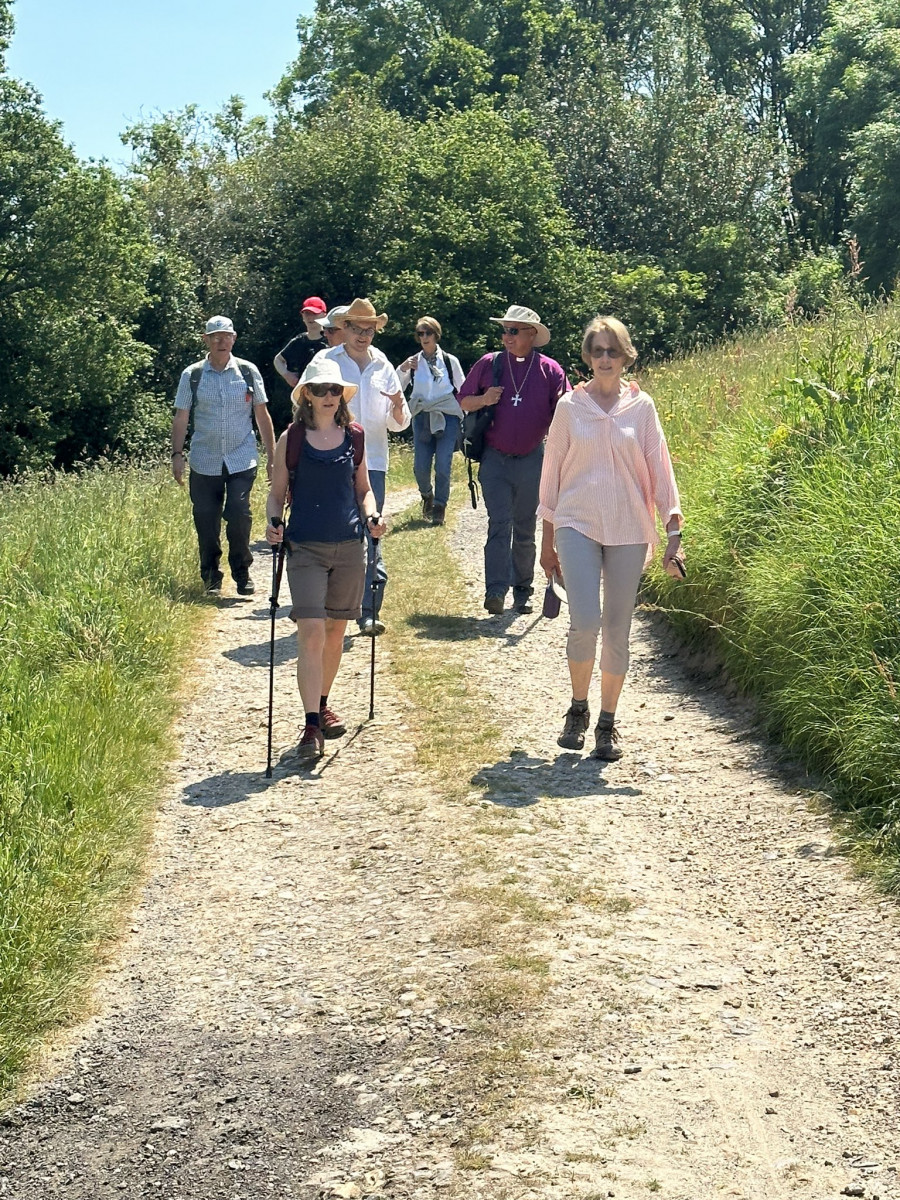 A group of pilgrims walked the St Wite Way in West Dorset last weekend, accompanied by Bishop Stephen. They scaled Golden Cap – the highest point on the Jurassic Coast – before climbing down to collect water from St Wite's well, which Bishop Stephen blessed. Water from the well is reputed to help cure eye complaints. It's named after a mysterious Saxon figure St Wite, also known as Saint Candida, who was revered for miracles of healing, especially cures for blindness.
Each stop on the pilgrimage was marked with a short meditation and reflection. St Wite is the patron saint of Dorset and her relics are one of only two remaining in shrines post the Reformation – the other being at Westminster Abbey. Visitors at her shrine leave cards and prayers for healing.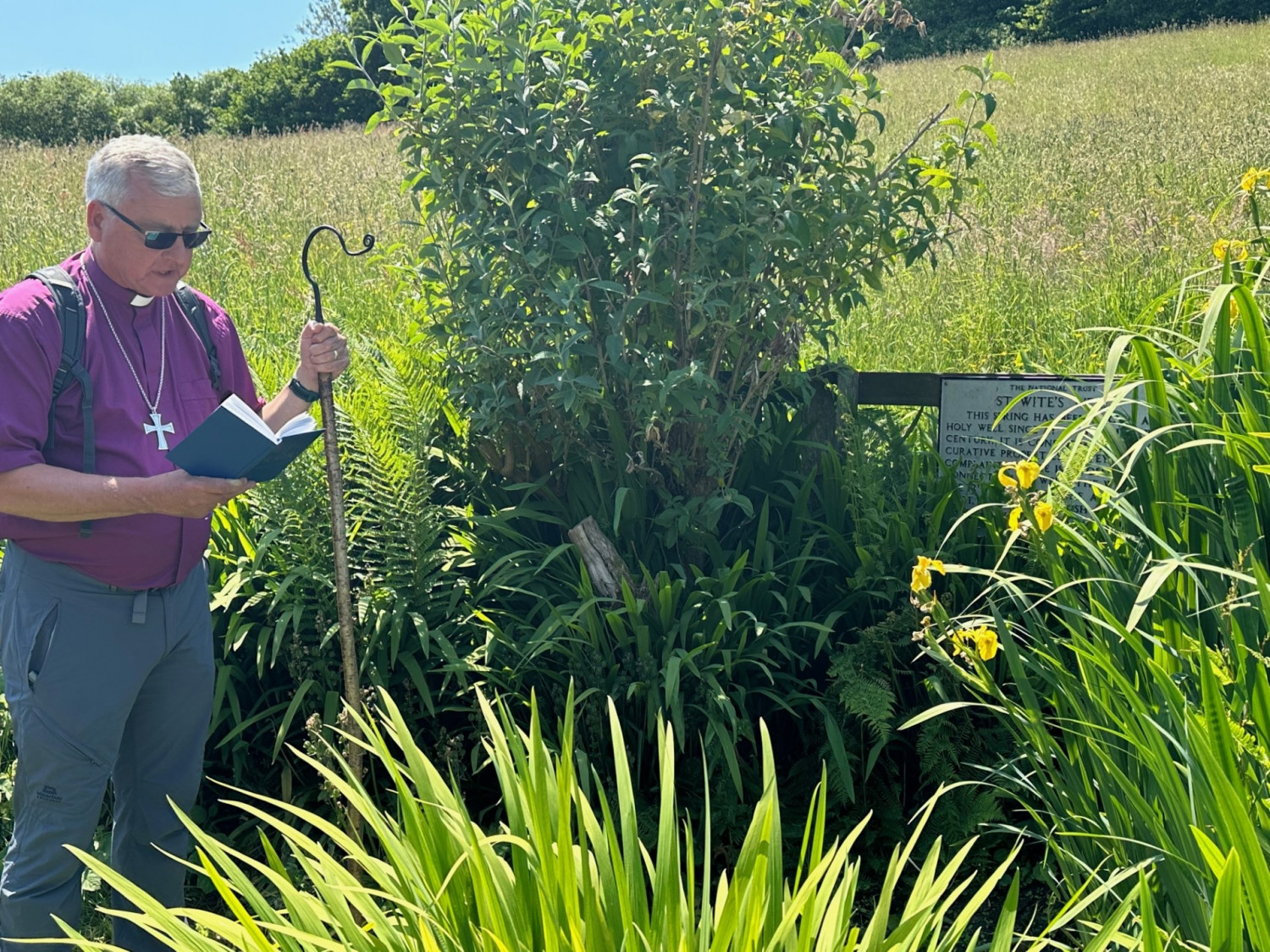 Pilgrims gathered back at the church in Whitchurch Canonicorum for a celebration service after the walk, during which they were sprinkled with holy water by Bishop Stephen.
Revd Virginia Luckett from the Golden Cap Team is also pilgrimage director for the new pilgrimage route. She said St Wite deserved to be better known and that the pilgrimage was a way for people to encounter her story, and reflect on our need for healing and clear vision today.