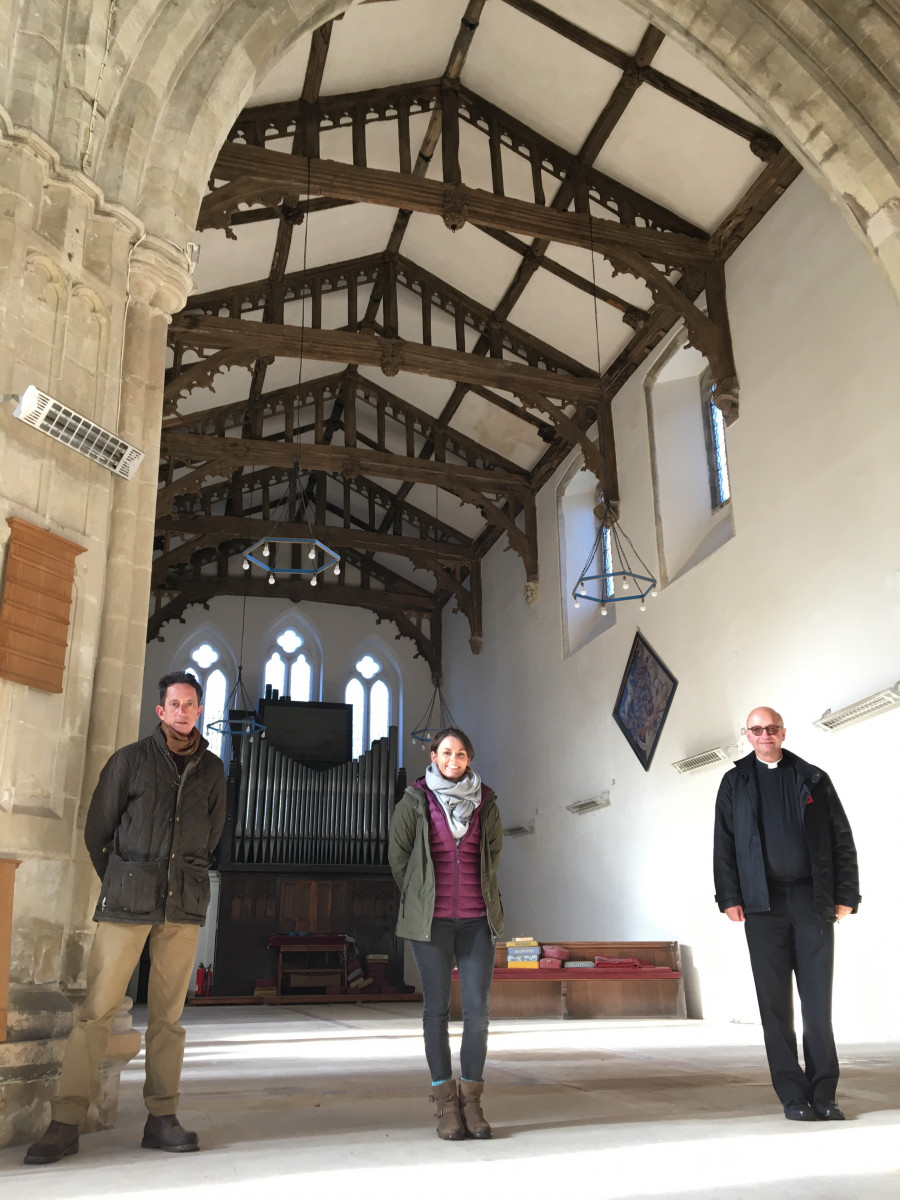 Amesbury Parish Church is celebrating after its major nave roof works were recognised with the King of Prussia Gold Award for conservation by the Ecclesiastical Architects and Surveyors Association, and a conservation award by the Salisbury Civic Society.
Judges recognised how the church responded in a 'race against time' to repair the roof after water getting into the church led to warnings the central truss above the nave would collapse in just six months.
The response required "quick thinking, dedication and efficiency", judges said, and there were significant challenges, as there were two roof structures, one 15th century and one 20th century, as well as widespread timber decay.
The repairs retained as much of the historic fabric as possible. One special feature was the re-instatement of 'lost' carvings throughout the interior, including one in the shape of a bee.
Priest in charge, Father Darren A'Court, said: "It is an accolade for our architect, Emma Mullen and the various contractors and specialists who worked on the project, which included replacing the lead roof and the considerable, creative restoration of the wooden structures supporting it. The work, costing around £350,000, was made possible through a combination of grants, donations and a legacy from a parishioner. The next stage of work on the building will be the bell tower project, for which plans are already being made."
The award was part of the National Church Awards by the National Churches Trust, which celebrate churches and the people who use and look after them.