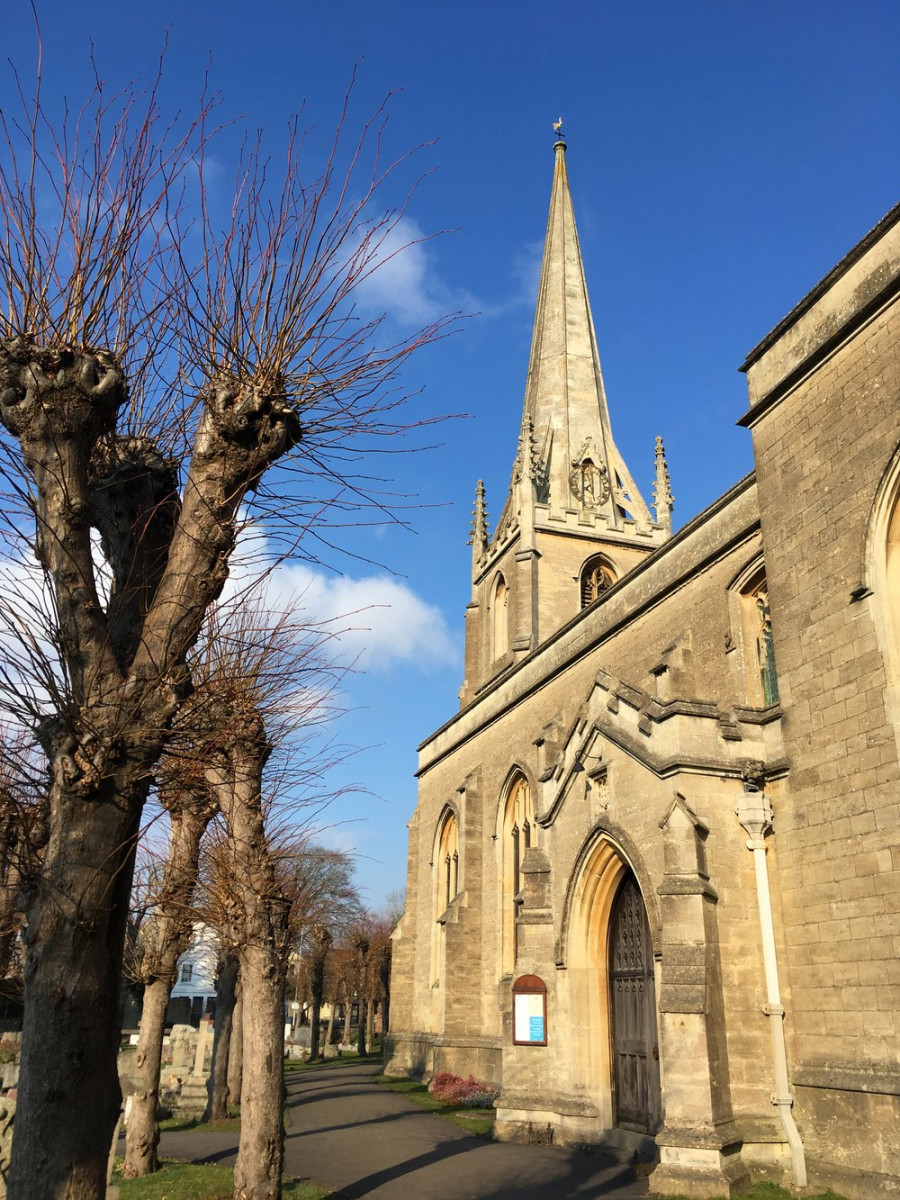 Christ Church in Bradford-on-Avon has been rejoicing this month after being awarded a £239,761 grant from The National Lottery Heritage Fund towards the exploration, restoration, and celebration of the heritage of this nationally recognised Victorian church.
Rev Ann Keating, Rector of Christ Church said: "This is a quantum leap forward in realising our vision of Christ Church as a community hub fit for the 21st century, with a restored and brightly lit interior, a gleaming and functioning spire clock and much-improved habitat for wildlife across the churchyard.
"The Heritage Fund grant, along with other grants and generous donations from the community means that the Discover Christ Church project community project can now move from idea to reality!"
The grant comes as part of the 'Discover Christ Church!' project, a community scheme that aims to restore Christ Church into a thriving community hub for the people of Bradford-on-Avon.
The planned renovations are set to begin in early 2023, and include:
An 18-month programme of intergenerational community activities co-designed by the town's youth.

Restoring, reguilding and restarting their landmark spire clock.

Conserving and cleaning the nave walls and rare wall paintings.

Installing energy-efficient lighting.

Repairing the spire and tower.

Enhancing the biodiversity of the churchyard.
The final £5,000 of the project continues to be fundraised alongside the £148,500 needed to update the church building in a separate project so that it finally has an on-site kitchen and toilet area as well as open spaces for community use, an office, and some storage.
As one of the top 9% of listed buildings in the country, the iconic church is an easily recognisable landmark in the local area with its spire being seen from miles away and rising high above the rolling countryside. Inside, perhaps its most impressive features are the chancel and scheme of wall paintings that were designed and overseen by Sir George Gilbert Scott – the architect responsible for Westminster Abbey and many other English Cathedrals.
In the run-up to the project, two years of public consultations were issued to the community where they made it clear how important the building is to them. Everyone from the church to the young pupils at Christ Church Primary school spoke on how much they value it and their concerns at the poor state of the historic building.
Helen Rutt, Acting Head Teacher of Christ Church Primary School noted: "We very much look forward to all our children and as many of our families as possible becoming actively involved in discovering and exploring Christ Church, as well as designing and delivering biodiversity improvements in the churchyard – we know they have lots of ideas and will be thrilled to hear that they can put them into action!"
If you'd like to lend a hand in saving this monumental piece of English history, you can donate to either of the church's funds via their website here!