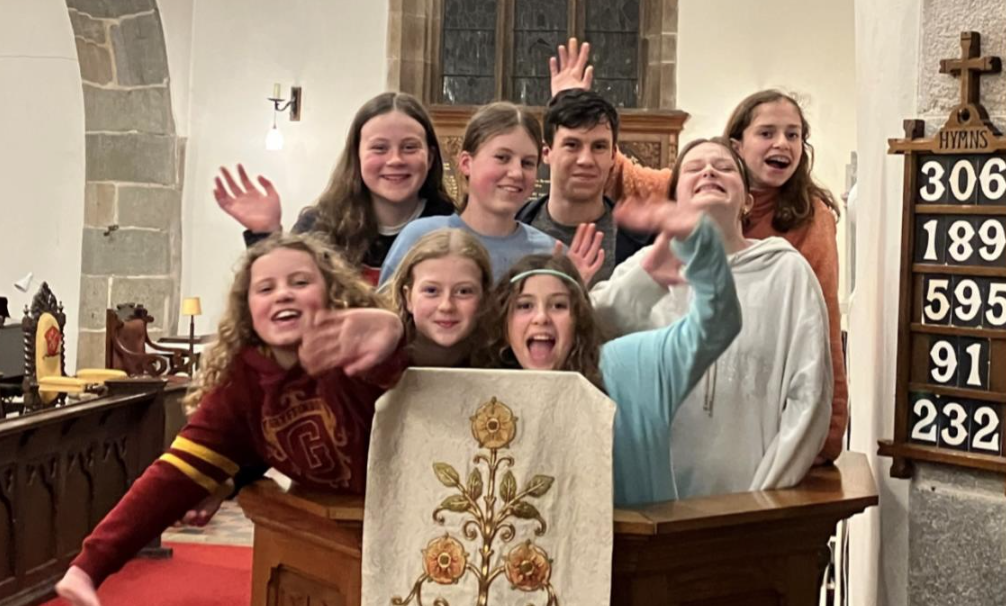 Pictured: Flossie, Lara, Adam, Christine, Scarlett, Clemmie, Samantha and Beattie
On Sunday 5 March there was a take-over at both St Saviours Church and St Philippe de Torteval Church in the Island of Guernsey.
8 members of the joint Ignite Youth Group ran the 9:30am service at St Saviours before dashing off to Torteval to take-over the 11:00am service there too.
Over the previous few weeks, 13 members of the group had worked together with their leaders to plan the service, chose the hymns and readings, write a sketch, the prayers of intercession and the sermon on the theme of "Teamwork makes the dream work".
Lara led the St Saviour's service and Christine the Torteval service, both doing so confidently.
Beattie preached a thought-provoking sermon on the readings from Romans 12 4-11 and Luke 5 1-11, challenging the congregation to reflect on teamwork within the church and community, illustrated by 8 members of the congregation working together in a team-ski race down the aisles!
Flossie had created the PowerPoint for the service, and between them all they did the readings, prayers, sketch and played in the band leading the worship.
Rector, Revd Mark Charmley said: "We have some amazing young people in our churches, it's great to work with them and see them grow in their faith. They have so many positive things to add to the church of today, and the church of tomorrow is in good hands too."