Making Jesus Known is the new vision for the Diocese of Salisbury. It was affirmed by diocesan synod in June 2023.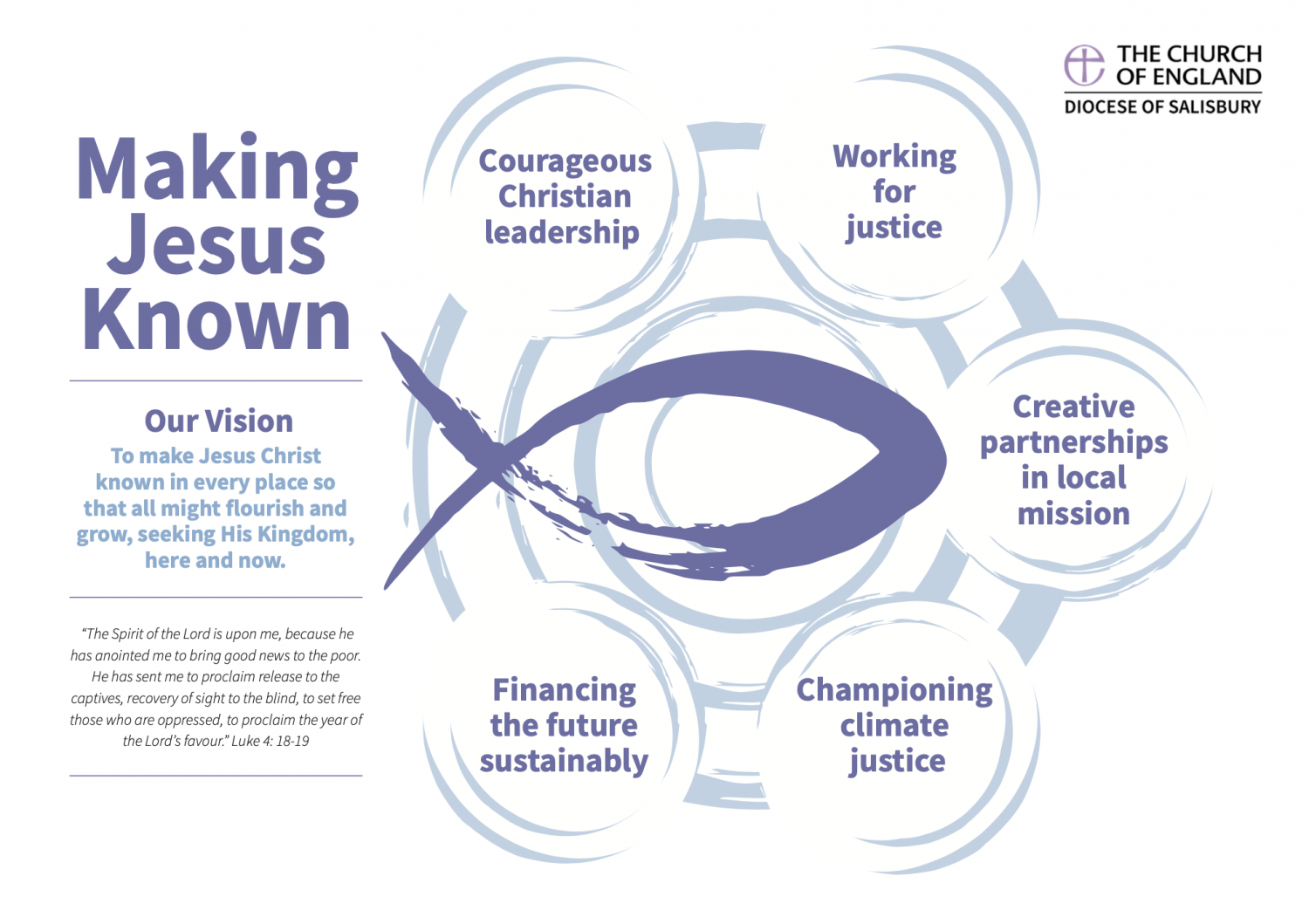 The vision pledges that together, as Christians in the diocese, we will make Jesus Christ known in every place, so that all might flourish and grow, seeking his Kingdom, here and now.
It sets outs five clear priorities for us all to work to establish over the next decade – developing courageous Christian leaders, working together for justice, developing creative partnerships in local mission, championing climate justice and finally – if we are to achieve the first four priorities - ensuring we have a sustainable financial basis for mission.
At the heart of the priorities is a commitment to revitalise churches for mission.
Bishop Stephen said: "Only we and those we call to Christ will be able to make the difference we strive for in our localities. It is our job description: to be Making Jesus Known.
"Making Jesus Known is not a strapline; it's a choice. Our priorities are not a popularity list; they are wounds from which can spring resurrected life. In every thought and every conversation we have from now on, we must ask ourselves individually and in our worshipping communities: are we making the person of Jesus Christ known? If not, then it is about us, noisy us, and that convinces no-one."
Read Bishop Stephen's address to diocesan synod.