---
Baptisms is a sacrament. It is a joyous moment for all involved and an opportunity to rejoice in what God has done for us in Christ.
Baptisms and services of Thanksgiving for the Gift of a Child are opportunities to welcome new families into your worshiping community, tell them about the meaning of baptism, and explain how it's just the beginning of a lifelong spiritual journey.
Baptism or 'christening'?

For many families, learning that a baptism is what happens at a christening, is the start of their journey. The Church of England's resources introduce the word 'baptism' as the central event at a christening, in the same way that 'marriage' refers to a wedding. According to a report by The Church of England, the word most commonly used by families to describe the service of Holy Baptism is a 'christening'. And, the word 'christening' is over ten times more likely to be used in online searches for information and related products like gifts, than the word 'baptism'. Read more about this on the Church Support Hub and how you can confidently use both words when you're engaging with families.
The importance of godparents

According to Church of England research, the biggest reason (by a small margin) that parents gave for wanting their child to be christened was to ensure he or she had godparents. So it is almost impossible to overstate the importance of godparents to families and this should be acknowledged and celebrated.
Ideas for Baptism

The national Church of England's Church Support Hub website offers a wealth of information, ideas, articles and resources to help you with ministry through Baptisms.
Ideas for Thanksgivings

A family may decide that the time isn't right for a Baptism service, and instead choose to have a service of Thanksgiving for the Gift of a Child. This provides opportunities for speaking of God's love and care for every child, perhaps as a precursor to baptism, in a relaxed and more informal style of service. It can be another step on a journey of faith for some families, strengthening their belief.
Further Resources
• Jerome Berryman has gathered together the presentations that form the suggested cycle of lessons for Winter.
• Help children learn about the main features and symbols of the baptism service in a fun, interactive way. Works as a nice gift for families to take away.
• Imaginative ideas and liturgies for all these and many more occasions in the life of a local church which you will not find in official service books.
Ten ideas for going the 'extra mile'
• Ask the family what they hope for their child, and compose the answers into a unique prayer. Frame the prayer, and present it to the family at the baptism. This will provide the family with a tangible reminder of their commitment to pray for their child.
• Make learning about the baptism service fun for children by providing a simple photocopiable activity book which parallels the baptism service and can be given to children along with a pack of colouring pencils.
• Ask older family members, such as siblings and the children of godparents, to help out with tasks at the baptism. Tasks such as looking after the shell, towel, and oil stock (if you use them) are ideal for young helpers.
• Perhaps have Welcome Cards placed in pews/on chairs.
• Encourage others to sit near children and families so they can befriend and guide them through the service.
• Use Liturgy boxes. A liturgy box is an assortment of objects and books that are specially put together to help young children participate in church worship.
• Use new Eucharistic Prayers when children are present.
• Choose music that is easy to learn even if they don't know the songs. Ask if there is a hymn they would particularly like to sing.
• Ensure that the family meet the worshipping community in a way that is welcoming but not overwhelming.
After the Baptism service – why follow-up really matters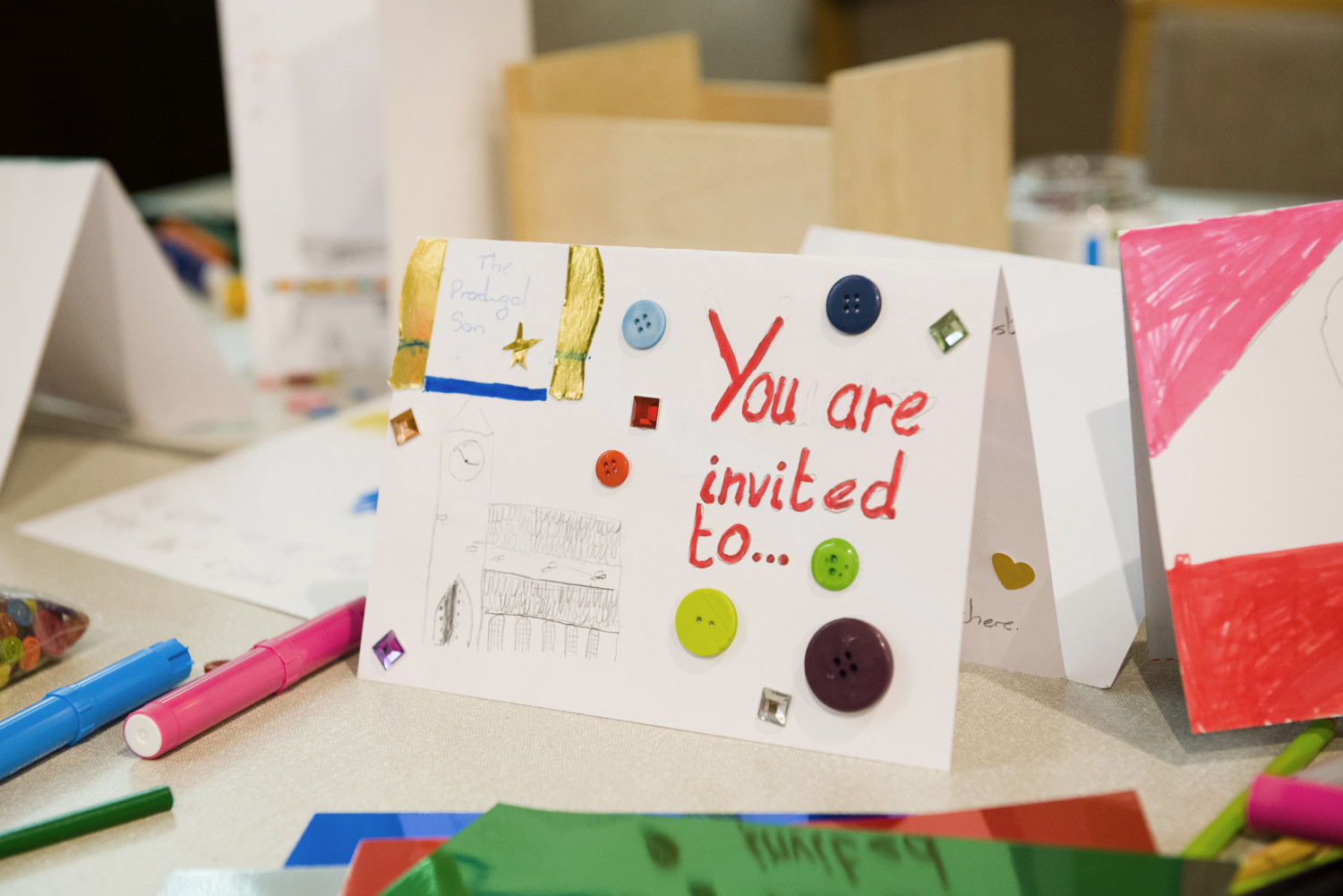 Keeping in touch with people is vital if you want them to return—whether to purchase, visit or give. It's no different for church.
Following up with people after a baptism service is the best way to encourage them to return to church. Here are a few ideas for how you could do that.
More ideas for follow-up
• Remember families' baptism anniversaries and contact the m at this time. Suggest that they can relight the baptismal candle, look at photos, or say a prayer. If you can't visit the family, write these ideas in an anniversary card and pop it in the post. If you need help with remembering anniversaries and managing all your Life Events administration, the Church of England's Life Events Diary may help.
• Give the family a bag for life - items for a baptised child's journey of faith. A card (to welcome you), a book of prayers (to use when you talk to God), a Bible (to learn about the word of God), a candle (to light your path), a packet of seeds or a bulb (to live a life of promise and expectation), milk and honey (to feed you on for the journey), a postcard with information about church activities.
• Give them books so that they can share what happened at the baptism once the children are older, or give other age appropriate Christian books they can share as a family. There are examples below.
• Send?or hand deliver Baptism Anniversary cards that include an invitation to suitable services and events.
Resources for follow-up
• My Baptism Book (Church House Publishing). Ideal as a gift for a family to take way but which services as a beautiful personal reminder of the service that a child can return to again and again as they grow older.
• Baptism Anniversary Cards (Eden).