A group of three churches in Bradford Deanery, called Faith in our Village, has raised £680 for Kadugli Diocese in Sudan, after the Revd Andrew Evans made use of his £10 talent from Bishop Stephen's Inauguration.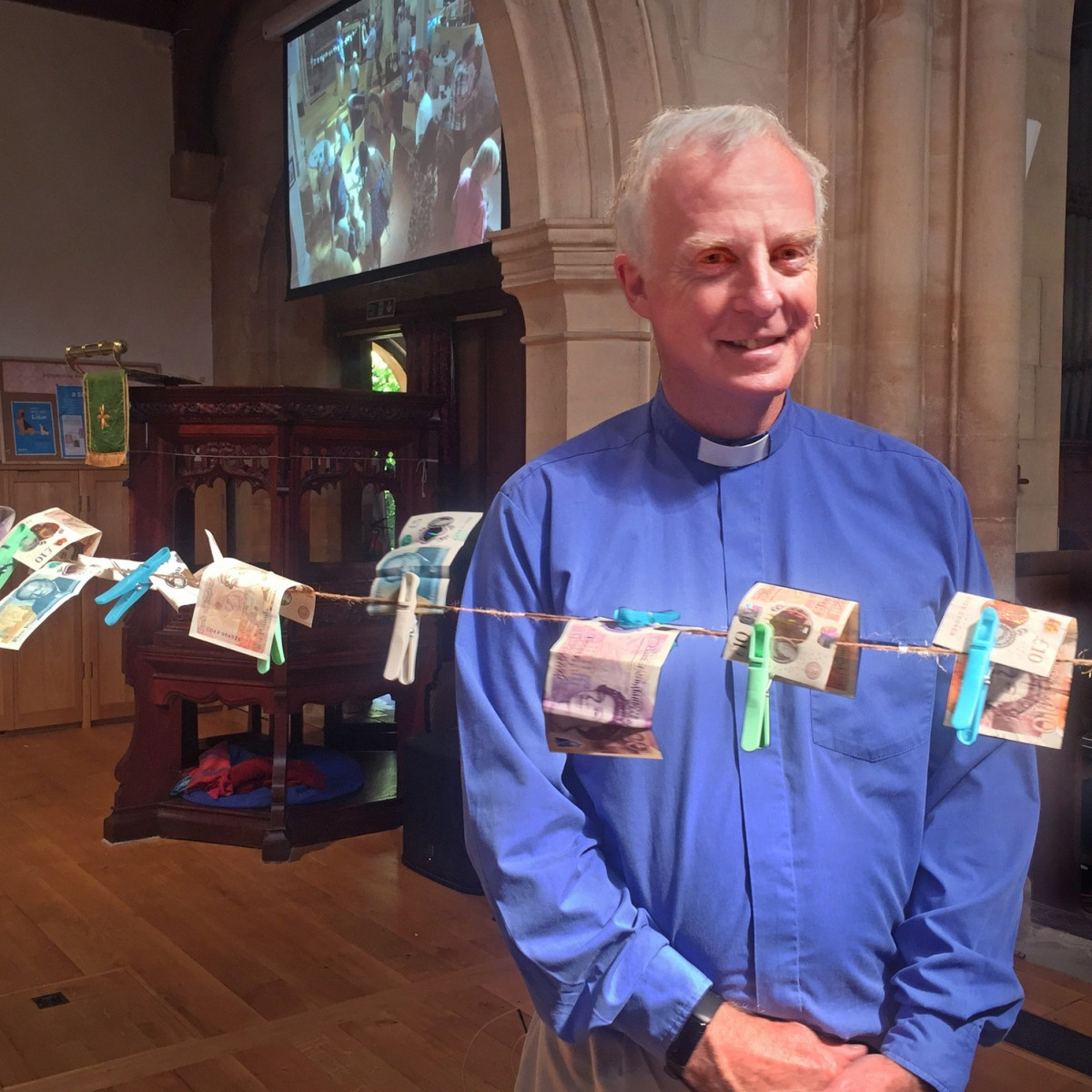 The Revd Andrew hung up his £10 note on a specially constructed washing line on Sunday 7 August at Café Church in St. Katharine's, Holt. Everyone was encouraged to hang a bank note on the line to multiply the gift to benefit the Kadugli diocese in Sudan.
As a result, the £10 has since multiplied to become a huge £680. The timing of the gift to Kadugli Diocese is special, as Bishop Hassan of Kadugli is being hosted in the deanery this week following the Lambeth conference. He will be presented with the money, in a special gesture to one of the primary mission links in Bradford Deanery.
Bishop Hassan, along with Bishop Ismail of the same diocese, have been able to share their story and ministry with members of the deanery this week. A particular highlight for listeners was hearing how their financial and prayer support has helped a local school with 500 pupils. The money from the washing line will enable the support to go even further.