Over the past few weeks, St John's Parish, Jersey has been celebrating Harvest Festival and prepping donations, ready for Christmas.

A harvest supper and cabaret with a bang! St John's Church and the local community enjoyed a great night at the Harvest Supper and cabaret on 30 September. A variety of parish and community members were involved in the sell-out event and came along to make it a great evening with delicious food and brilliant entertainment! The profits for the evening went towards the mission and ministry of St John's Parish Church and built on the community relationships.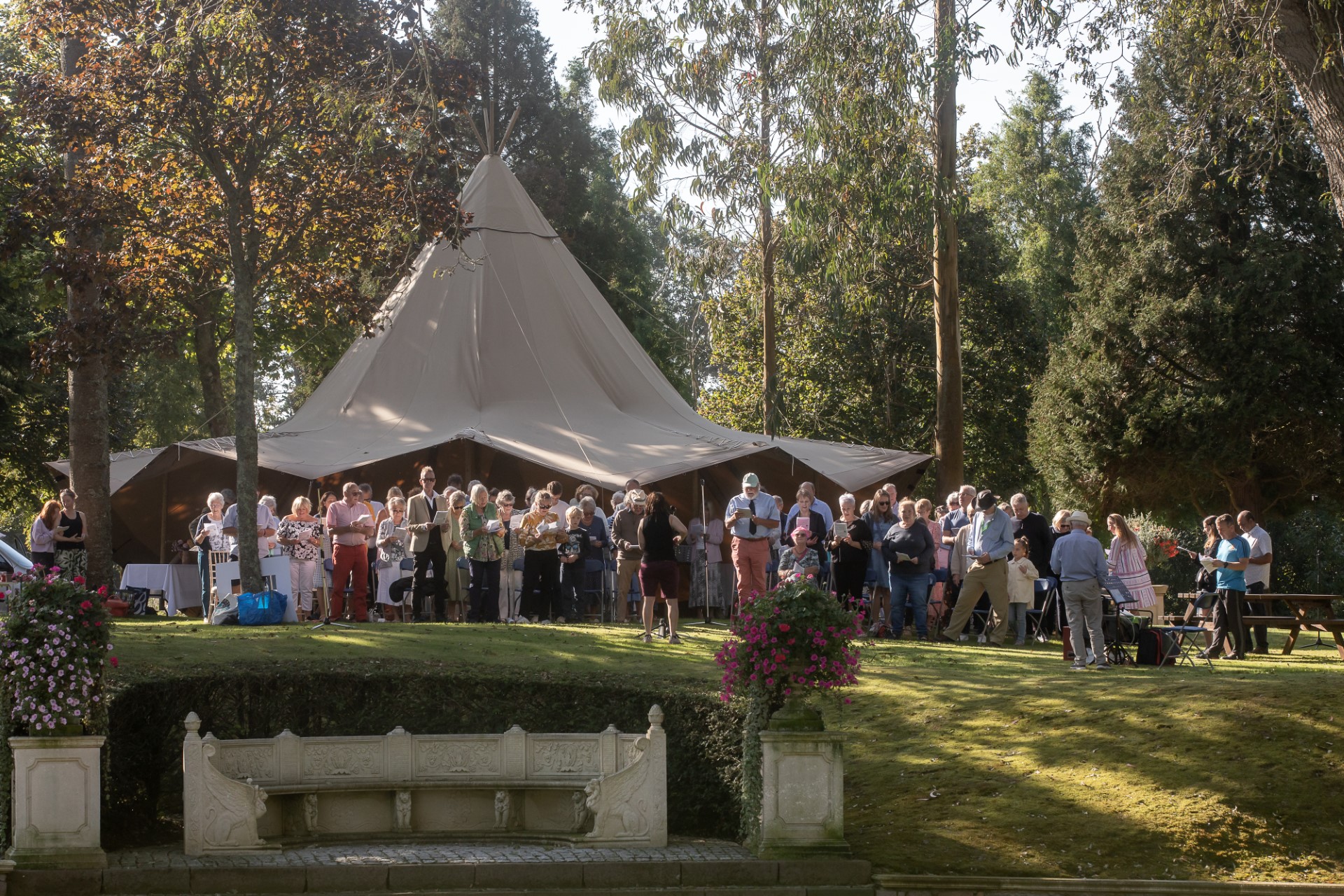 Around 80 adults and children attended St John's Harvest Celebration service on 1 October 2023 with generous gifts of food and toiletries donated for Grace Trust Jersey and funds raised for the parish. Louise and John Richmond kindly hosted the service at St John's Manor and a fascinating falconry display by Jersey Falconry. The children planted seeds to grow cress and everyone enjoyed the sunshine and exploring the beautiful grounds after the service. St John's welcomed those from the Parish and beyond and also received vital gifts of food and toiletries for Grace Trust Jersey which supports people in need in Jersey.
St John's were able to support the charity Mustard Seed Jersey with 51 Christmas Shoeboxes for Ukraine and several donations! These Christmas shoeboxes were packed full of toys, clothes, toiletries and food for adults and children in Ukraine and Romania. Mustard Seed Jersey transports the shoeboxes to Ukraine and Romania Making Jesus Known by blessing people with these gifts. The donations go towards providing bread and fuel. Other churches in Jersey Deanery are also participating and sending handmade blankets.