Communities in the Channel Islands have asked for prayers as Storm Ciaron wreaked serious damage with trees down, buildings battered and graves ripped out of the ground.
Parts of Dorset have also suffered damage, including extensive flooding in rural and coastal areas, with residents of a holiday park evacuated.
Dean of Jersey, Mike Keirle. said there had been structural damage across the island, with some old graves at St Mary's church damaged when two old cedar trees fell. He said the people of Jersey were still taking stock of the damage and asked for prayers for the community.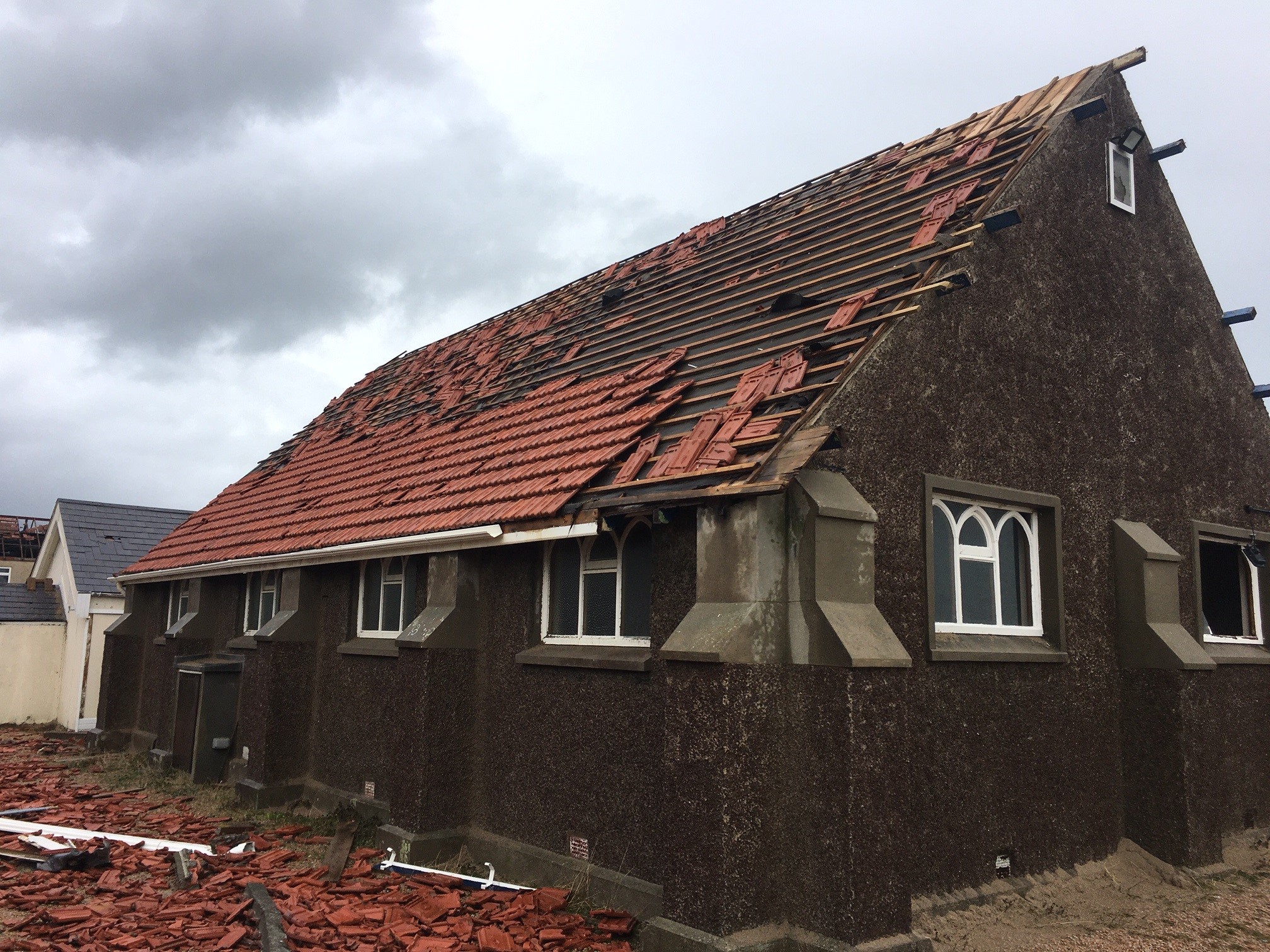 A tornado had been confirmed as hitting the south east of the islands with hailstones up to ten centimetres across, the size of tennis balls. Some people had to be moved from their homes for safety.Rev David Shaw, vicar of St Clement with St Nicholas, said high winds had torn tiles from the roof and blow in a window of St Nicholas church. He said the building was in a "sad state" but the hall was not too badly hit and services would move into St Clement church.
Felled trees in the churchyard of St Peter la Rocque damaged the building.
In Guernsey, the Dean Tim Barker said islanders were grateful that the overnight damage had been less than originally feared.
He tweeted: "Relief that the effect of Storm Ciarán in Guernsey had been less than we had feared, sympathy for those whose property had been damaged, thanks to the local media for their reporting and to the blue light services and States of Guernsey for working to keep us safe."
Bishop Stephen said: "Please pray for everyone affected by Storm Ciarán, those who have suffered damage and those who spent the night in fear. We thank God there appears to have been no loss of life and for resilient communities, in which people have been supporting each other.