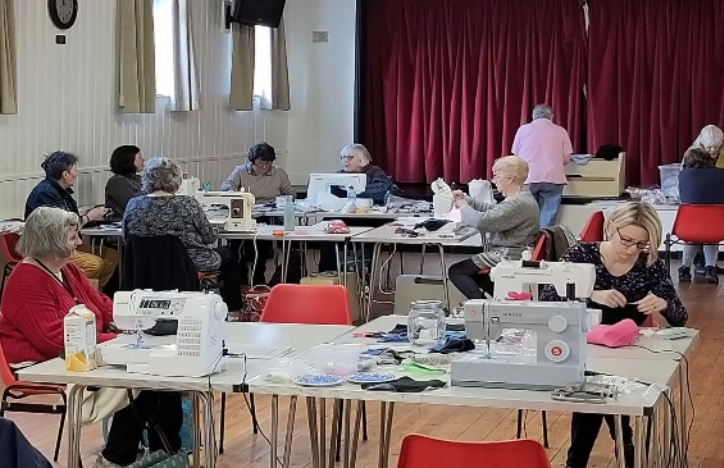 On Saturday 25 March, twenty-five ladies and one young lad arrived at the Memorial Hall, Dilton Marsh, equipped with sewing machines and scissors to help at Sewing Day number four.
The event, organised in joint with the Holy Trinity Church & Eco Church, was aimed at sewing reusable sanitary pads in support of the Pachamama Project charity, a Bristol-based, volunteer-run organisation that fights to end period poverty.
The first sewing day, held in October 2021 (which we reported on last year), was soon followed by sewing days two and three last year when we answered an urgent request for pads to be shipped off to war-torn Ukraine (with around 16,000 sent in total by the project).
This March, Holy Trinity produced 200 pads that will go to support the work being done in Lebanon, Uganda, Ukraine and many other counties where there are refugees and vulnerable people in desperate need of vital sanitary products.
If you missed the day but would still like to help in making pads, take-home kits of materials have been put together for participants to sew on their own time. If you are interested in one of these kits, please contact Lynne Vercoe at: office@whtministry.org.uk.