Visit to The Episcopal University (TEU) South Sudan 4th - 14th Sep 2023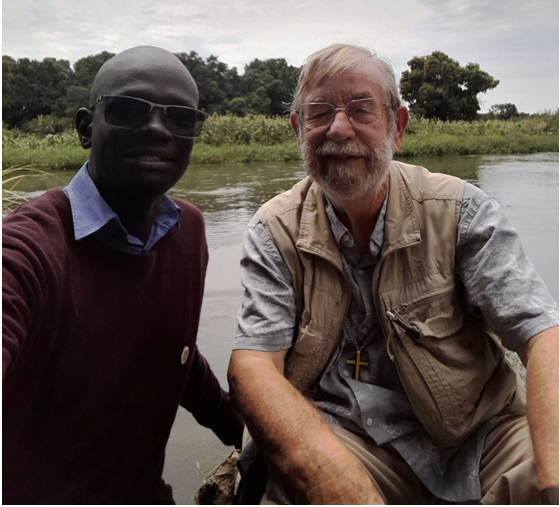 Since 1972, Salisbury Diocese has been linked with the Episcopal Church of Sudan, additionally in 2011 with the Episcopal Church of South Sudan.
Ron Hart in his role as a trustee for ECSSSUP (a small UK charity which has been supporting Episcopal university) recently visited South Sudan after his invitation from the Archbishop (in his role as University Chancellor.)
South Sudan is now the poorest Country in the world as measured by per capita GDP. Many South Sudanese live in refugee camps, displaced by conflicts, some internally effected due to flooding and inability to harvest food. Infant and maternal mortality are high, as is illiteracy. Ron received the privilege of seeing the university continuing to develop and grow.
The University is a federation of multiple former Theological colleges. Accreditation has been delayed. The registration finally came through earlier in the year with the establishment of the new school of law with well qualified lecturers and the gift of land at Rokon. TEU now has accreditation of the Theology course to award diplomas and Law to award degrees. An answer to prayer.
The Bishop Gwynne Campus
Ron had not been to the campus since in April 2019, he said it was so encouraging to see the progress.
The older classrooms and chapel have been refurbished

New dormitories and staff accommodation

Office is now fully in use

Two classrooms now have large screens to link to computers.

Internet connection (which will need to be upgraded in the future)
There is still a lot to do, but the development is not constrained by lack of vision but by money.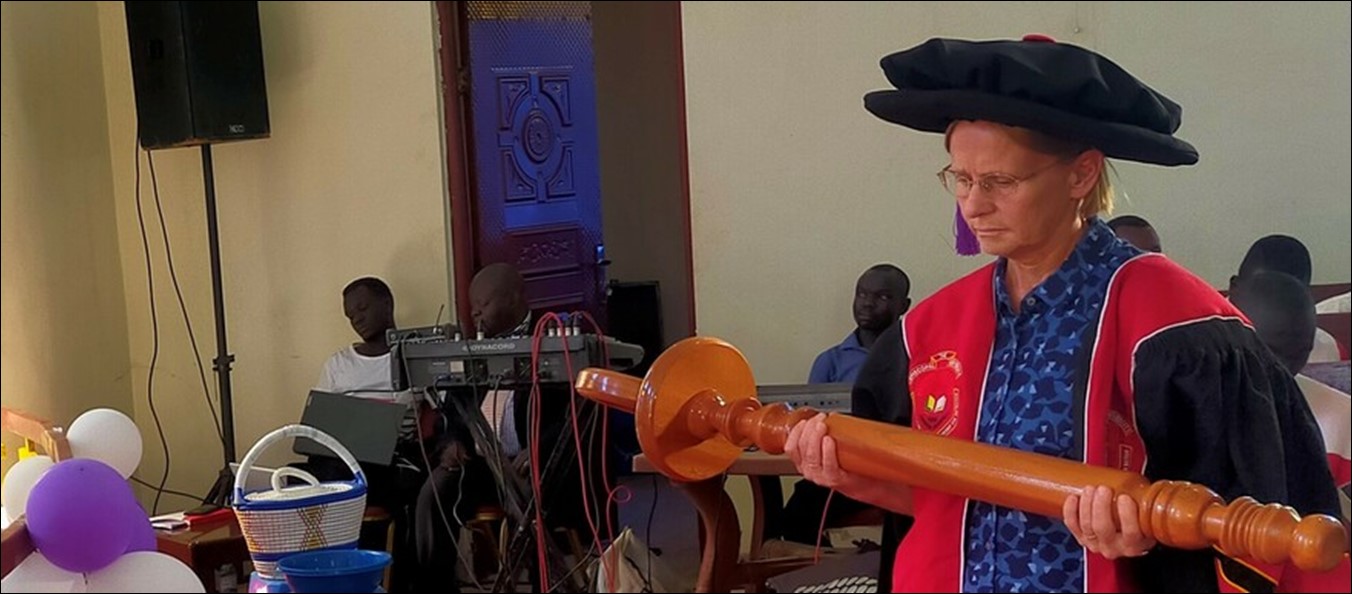 The Institution of a new Vice Chancellor.
Dr Eeva John has been appointed VC. The service to install her was moving and colourful - a procession of present senior academic staff and the chancellor, the robing of Eeva as VC and the passing of the University mace from Peter to Eeva, speeches, prayers and singing. Then the congregation moved to the new law faculty area where the buildings were blessed.
Visit to Rokon site, and meeting with EMI
We were able to visit the new site at Rokon, 2 hours drive from Juba, mostly over a potholed and flooded dirt road. The sheer size of the land is striking - at present overgrown with bushes and trees. The man who gave the land was an elderly blind man, who said "I can't see to study, but I hope this land will enable future generations to have what was not possible for me". Ron was subsequently invited to preach at the church in Juba where the Rokon community worship and was able to add our thanks.
Worship - Christian ethos
While the University is open to all, Christian values are a central underpinning, and civic service and working for peace constant themes. Theology students attend worship daily, and all students gather for shared worship midweek and on Fridays. It was a personal joy for Ron and privilege to preach at the early morning Eucharist.
Other impressions
Ron left South Sudan was amazed by how much has been achieved on such limited funding, grateful to God for Joseph and Eeva and all the team who are working so hand.
Please remember to pray for them and for this work.
If you are interested in receiving more information on the Salisbury Sudan's Link or how to donate towards it, visit the website ecsssup.org.