Yetminster and Hilfield was just one of the parishes who took part in last winter's Warm Spaces initiative, and who were able to take advantage of the National Church's grants towards costs.
The sessions ran for a total of 12-weeks in Jubilee Hall and attracted in excess of 20 people each week looking for warmth, companionship, and a safe place to meet.
The warm spaces were advertised in the local parish magazine, on Facebook (which gained a lot of traction), through a leaflet drop, and word of mouth. Word spread quickly around the rural village, and provided some much needed community for more isolated members of the community.
Geoffrey Goater, the churchwarden, said: "This initiative has once again highlighted the problem of living in a rural village with very limited public transport and costly privates taxi fees. We have our fair share of isolated people within our village, not only the elderly but also young mothers with very young children. It was good to see a cross section of ages attending."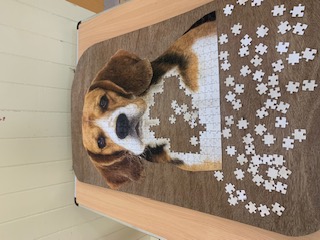 Geoffrey added that: "It was a joy to see people playing mah-jong, children completing jigsaws (much faster than their parents), reading the newspaper, and just enjoying each other's company."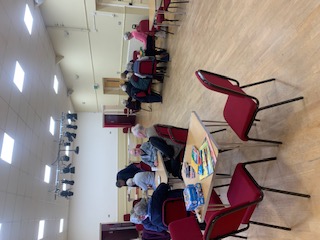 The Warm Spaces initiative benefited St Mary's, Charminster, where they've tried to keep the church open and warm everyday as part of their community outreach. This has been made possible by the warm spaces grant, and allowed their Tuesday morning drop-in for coffee and cake going throughout the winter with an attendance between 20-30 people .
The church has since moved its Tuesday afternoon drop-in from the church to the local community centre, where their family and children worker and volunteers have been providing a warm space, tea, cake, and craft activities for over 30 adults and up to 40 children each week.
We continue to pray that our church communities will be beacons of light in their wider communities. Do let us know if you are finding new ways to support and reach out in your community by emailing comms@salisbury.anglican.org.