Over 40 Sudanese bishops and their spouses were welcomed to Salisbury yesterday (8 August), to begin their week being hosted in the diocese. Under the glorious sunshine, new friendships were made, old friendships reunited, and there was a sense of celebration as the 50-year strong partnership was marked.
Arriving after a morning of travelling from the Lambeth Conference in Canterbury, over 80 understandably weary travellers arrived at Salisbury Cathedral School to be met by members of the Mother's Union, who led a seamless operation to unite Bishops with their hosts for the week. Guests were quickly revived, and spirits lifted, as they received a warm welcome and refreshments. Following this was a day of food, fellowship, lots of laughter, and a closing time of worship at Evensong.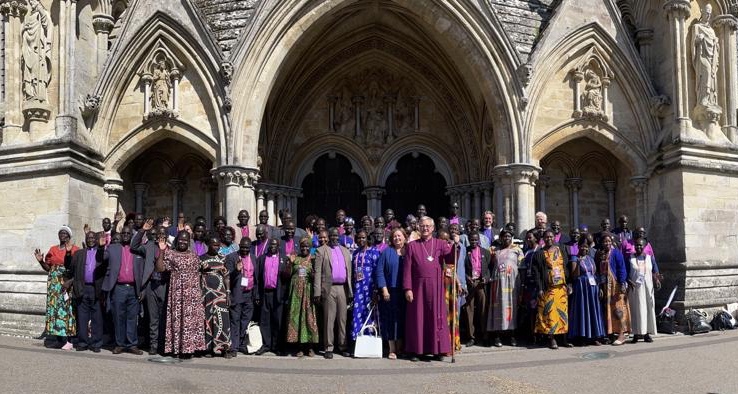 In welcoming our friends from South Sudan, before a British classic of Shepherd's Pie was served up for lunch, Bishop Stephen said:
"Our partnership with the Episcopal Churches of the Sudans is at the very heart of our diocese and is the most active in the Church of England. It enables us to reach out from beyond our boundaries, to learn from you just as much as we seek to support you.
"Education and health remain our priorities, together with promoting peace on a diocesan and national level, by working with our diplomats and our parliament, and in partnership with Christian Aid in peace and development schemes that we hope one day will be self-sustaining.
"We look forward to the next 50 years of our partnership."
Following lunch the bishops and their spouses spent the afternoon exploring the Cathedral grounds, take the all-important group photos, and of course sampling some more classic British fare – this time, tea and scones. Despite the unusually melting temperatures, the air was alive with chatter and joy, as guests got to know their hosts, and settled into a new week after the Lambeth Conference.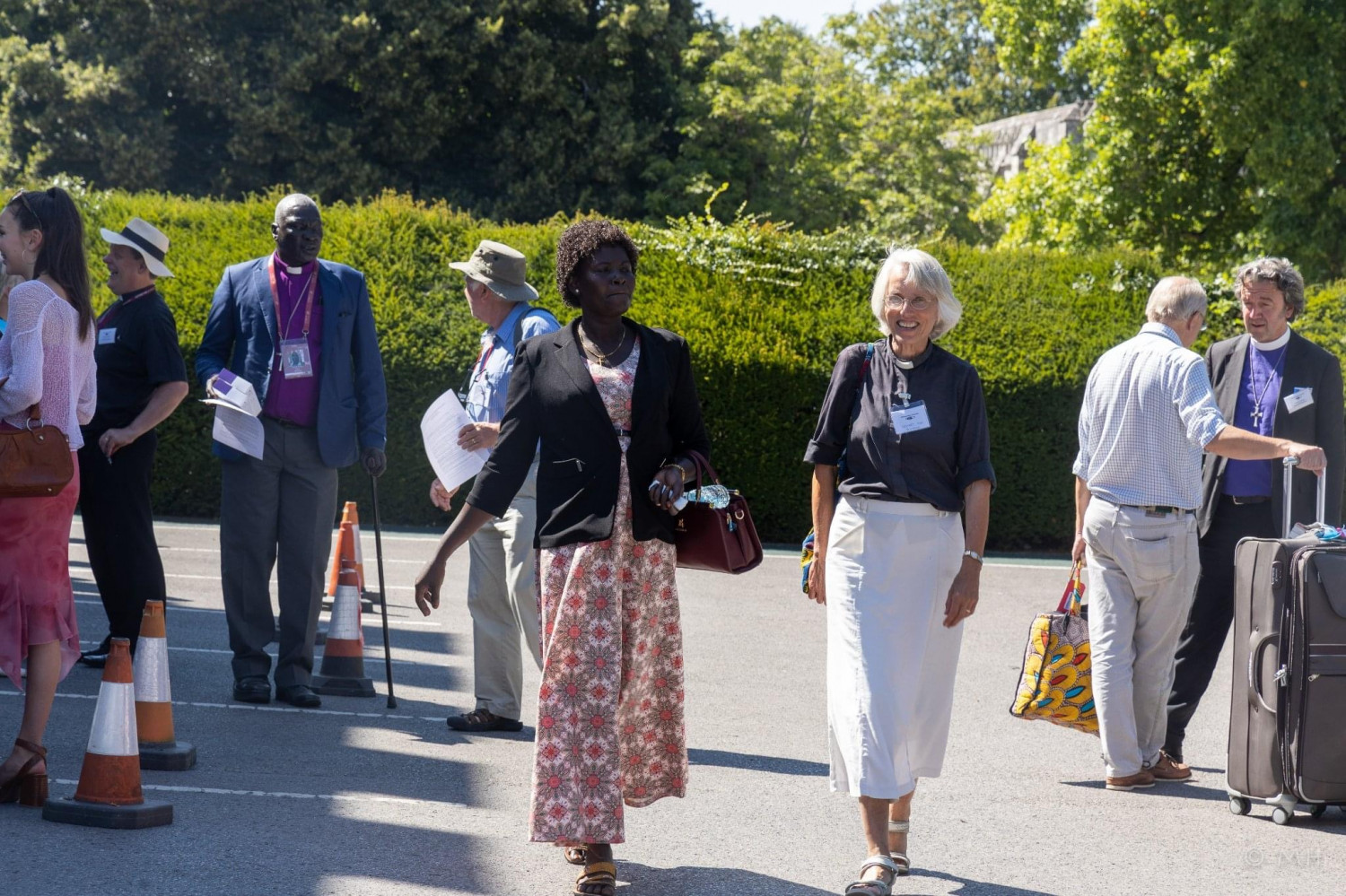 Finally, with evensong, came another opportunity for Bishop Stephen to offer his "welcome home" to our Sudan Link Guests, and you can read his Homily here. Two Sudanese Bishops did the readings, and the voices of a visiting German choir rang around the cathedral in song.
Bishop Isaac and Nora Bangisa said:
"We had a warm welcome with Choral Evensong in Salisbury Cathedral, and now we are meeting friends from 10 years ago, as well as new ones. Thanks to all who are praying for us."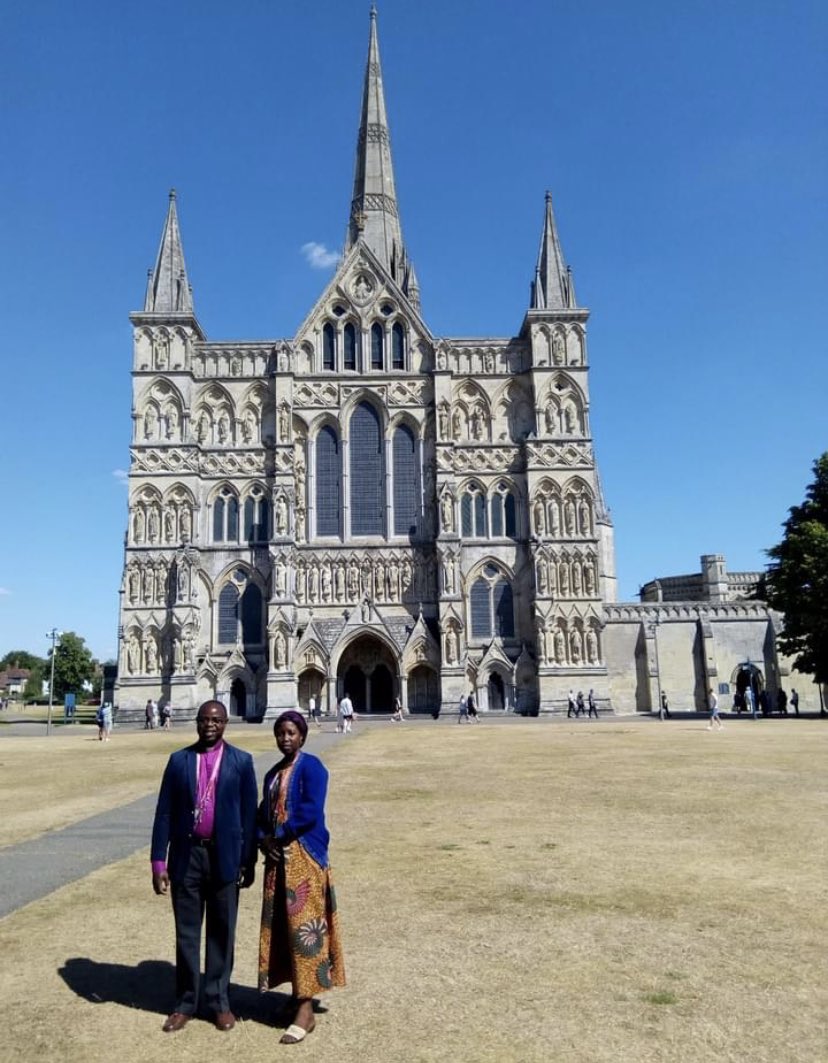 You can see a video roundup of the day here. To see what the Bishops and their spouses get up to whilst they are in Salisbury Diocese, follow #SudanLinkVisit on Twitter, or follow our stories on Instagram and Facebook.