UPDATE 23 FEBRUARY:
The diocesan general synod members inform us of the progress being made on safeguarding and legislative business following their discussion at general synod earlier this month.
Safeguarding
Synod heard a presentation from the new National Director of Safeguarding, Alex Kubeyinje. Mr Kubeyinje acknowledged the past failures of the CofE in its safeguarding and that it takes times to fix things, but assured Synod that progress was being made on work following the IICSA review of 2020.
The Bishop of Rochester, Jonathan Gibbs, then spoke to his report on the work of the national safeguarding team. There are 5 key elements of work all developing out of the IICSA review: 'a huge program of work'. He expressed regret that elements, such as the redress scheme for victims of church-related abuse, are taking time and invited Synod to keep collaborating in this work to ensure it gets done thoroughly and well. The other key issue of independent scrutiny is likewise progressing with the setting up of the Independent Scrutiny Board which has been formed and is working to find a way forward.
In the debate that followed strong concerns were raised by members about the pace of progress, whilst others testifies to the incredible work that was being done by the National Safeguarding Team in a context where, as Archbishop Justin noted, there is already 'a deficit of trust'.
Bishop Jonathan was thanked for his 3 years of work and will now hand on the role of lead Bishop for Safeguarding to Joanne Grenfell the Bishop of Stepney.
Special Agenda – Legislative Business
With Synod focussed in the group of sessions on one important issue the business committee gave time to a number of perhaps less contentious legislative matters. In the first session on Tuesday morning Synod dealt fairly swiftly with a fair amount of 'legal tidying up' on with amendments on issues as diverse as hybrid meetings, lay residentiary canons, the retirement age for ecclesiastical judges and land transactions during an interregnum. An item however did cause some debate and a change of tack. A revision to the rules on the termination of BMOs was resisted on the grounds that it made the livelihoods of license holders within BMOs more vulnerable. The amendment was eventually withdrawn after a number of members with experience of BMOs raised their concerns. In light of the fact that the 2011 Mission and Pastoral Measure, which enabled the creation of BMOs in the first place, is now undergoing a more thorough review this issue was delegated to that process.
---
UPDATED 16 FEBRUARY:
General Synod took place last week in Westminster. Among topics including the cost of living crisis, members approved proposals which would enable same-sex couples to come to church after a civil marriage or civil partnership to give thanks, dedicate their relationship to God and receive God's blessing.
Living in Love and Faith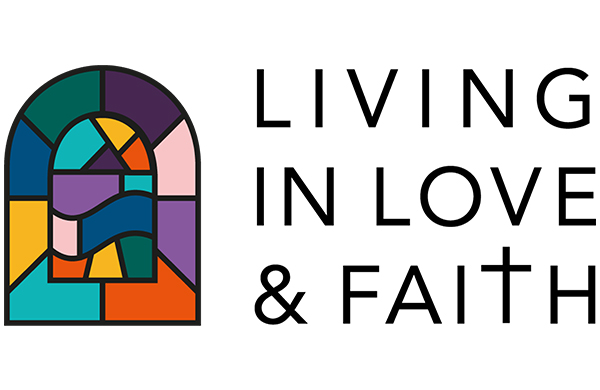 A report has been written by our diocesan General Synod members in relation to this proposal:
"After six years of discernment, listening and learning, this item finally came to General Synod with a Bishops' Proposal for debate and vote. It very much dominated proceedings, offering an apology and lament over the way LGBTQI+ people have been and continue to be treated, along with Prayers of Love and Faith to offer blessings for such people for the first time.
On Monday 6 February, both the Most Revd Justin Welby, Archbishop of Canterbury and Rt Revd Dame Sarah Mullally, Bishop of London spoke movingly of the numerous personal and painful stories they had heard in this context. Justin Welby reminded us that, rather than adopting particular "identities" of sexualities, etc., we are all of the one identity in Christ and this unites us.
On the Tuesday, group work continued around this topic, following on from our group work last year at York. Groups of around 20 members, a mix of clergy and laity plus a facilitator, discussed general notions of fear, silence, power, prejudice, ignorance, hypocrisy, etc., along with very personal stories, experiences and observations. Each group produced a statement summing up their overall thoughts and these were presented at the following plenary session, with replies mainly from Sarah Mullally.
On the Wednesday, the debate on Living in Love and Faith began. With 29 amendments to the Bishops' Proposal, the five hours allotted proved to be insufficient and it was agreed to continue the debate on the Thursday morning.
A further three hours were spent on this topic on the Thursday and a vote was finally held. The motion was passed in all three Houses with 57 per cent overall in favour and 41 per cent against. The whole event was emotionally charged but, while certainly revealing some deeply held divisions, resulted in an historic change for the church. Same sex couples will be able to come to church to be blessed for the first time in the church's history. Same sex marriages as such are still ruled out for the foreseeable future, and this new development does not bring about any departure from the church's established doctrine regarding Holy Matrimony.
Further work on this subject will take place both before and during the next General Synod in York in July."
The Cost of Living crisis was also on the agenda.
John Spence, who chairs the finance committee of the Archbishops' Council, started this debate with a prayer.
He then suggested that it is important to concentrate on helping those affected by the cost of living crisis in the here and now. He talked about the consequences of deprivation, such as the long-term effect of poverty on children's life chances, and similarly the resulting illness, which impacts on the NHS.
Giving to the church is down 7%, and charities expect to lose 60% of their income. As the church is the single biggest force for good in the country we must help as much as we can, by, for example, providing warm spaces. We must also help the clergy.
The debate ended with a powerful speech from the Archbishop of York, who said that 83% of teachers are giving their pupils toothpaste and toothbrushes, which was a shocking and upsetting statistic.